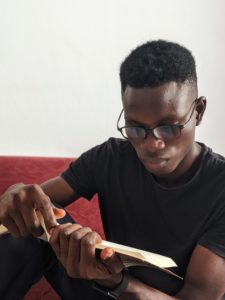 When I was growing up, I either already knew where the books were or quickly figured it out after visiting a new place for the first time. Sometimes this involved me grabbing a book from my grandparents' personal library and hiding out underneath the piano to read and nibble on a few crackers while the adults talked.
Since my father was a pastor, this also occasionally meant that I'd sniff out the books in other people's churches when we visited them. I remember wandering around a particularly large church one day and feeling quite satisfied with myself when one of the doors I opened revealed a small bookshelf in that room.
Immediately, I sat on the floor and read to my heart's content. All of the books remained in that room, and I put them back neatly where I found them when I decided that enough time had passed for anyone to begin wondering why I'd been away from the service for so long.
That is to say, I have a lot of practice in squeezing reading time out of just about any experience. Here are a few of my favourite ways to get through just a few more pages out while doing ordinary things.
While Waiting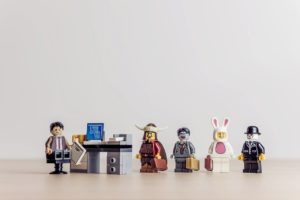 I read while sitting in waiting rooms, queued up in line, or seeing if a store clerk could find that one last pair of jeans in my size.
There's something about having a good book to read that makes this time pass much faster.
It's easier to forget how long you've been waiting when you're in the middle of an exciting scene.
On Transit
One of the nicest things about taking buses, trains, planes, or other forms of mass transit is that you can have a short or long block of time to do all sorts of quiet things in your seat.
I can't read physical pages while travelling due to how nauseated that would make me, but I can listen to an audio version of a story.
(And, yes, audiobooks totally count as reading).
During Exercise
Obviously, this is one of those cases where an audiobook is going to be much easier to "read" than a paperback or e-book.
I have seen people reading novels while using certain fitness machines, though, and I like the idea of killing two birds with one stone that way so long as you do it safely.
One of the things I'm hoping to do this winter is figuring out how to combine reading and exercise in some way. I'm not yet sure how I'll accomplish that, but it seems like it would be an interesting goal to try to reach.  Audiobooks aren't the sort of thing I can sit and listen to, but I'm thinking they might be more appealing if I'm doing something else while listening to them.
When You Can't Sleep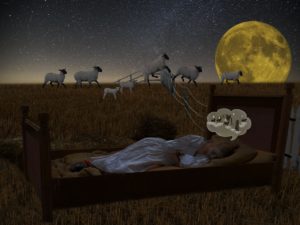 Every once in a while, I have trouble falling asleep or staying asleep. When this happens, reading a book is a nice, quiet thing to do until my body decides to cooperate and go back to dreamland.
The stuff I choose to read at these late or early hours isn't the same sort of material I'd read in the middle of the day.
Calm stories are good.
Poetry is soothing.
Action-packed thrillers are not so helpful for my overactive imagination at those hours. But to each their own on that topic!
Instead of…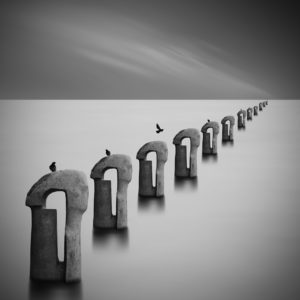 I'm going to leave it up to you to fill in the blank here. My answer to this question would be TV shows that I've lost interest in. While I understand if a show has the odd episode that doesn't meet my expectations, I'm not the sort of person who will keep watching something that lost my enthusiasm one or more seasons ago.
There are too many other interesting things in this world to stick with stories that no longer grab my attention the way they did in their first episode or season.
How do you squeeze more reading time in?