Hosted by Long and Short Reviews.
When I originally saw this topic on the Wednesday Weekly Blogging Challenge List, I thought it would be an easy one. It turns out that most of the books I've read recently have not been about tough topics, and the ones I have read are not necessarily titles I'd recommend. So I had to dig deeply into my reading history to answer this prompt.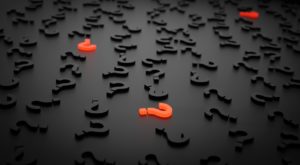 Title and Author: The Hate U Give by Angie Thomas
Issues It Covers: Racism, Police Corruption, and Injustice
Title and Author: The Bell Jar by Sylvia Plath
Issues It Covers: Second Wave Feminism, Sexism, and Mental Health
Title and Author: As Nature Made Him: The Boy Who Was Raised as a Girl by John Colapinto
Issues It Covers: Gender, Medical Malpractice, and Mental Health
Title and Author: I Know Why the Caged Bird Sings by Maya Angelou
Issues It Covers: Childhood Sexual Abuse, Mental Health, and Racism
Title and Author: Boundaries: When to Say Yes, How to Say No to Take Control of Your Life by Henry Cloud
Issues It Covers: Mental Health, Unhealthy Interpersonal Relationships, Toxic People
Title and Author: A Monster Calls by Patrick Ness
Issues It Covers: Grief
Click here to read everyone else's replies to this week's question. The image below is the list of upcoming prompts for this blog hop.