Hosted by Long and Short Reviews.
Click here to read everyone else's replies to this week's question and here to see the full list of topics for the year.
Photography is my newest hobby. I picked it up last spring and have been dabbling in it ever since. January isn't the best month for spending a lot of time outdoors taking pictures in Ontario, so I'll share a few pictures I snapped last year when the weather was warmer.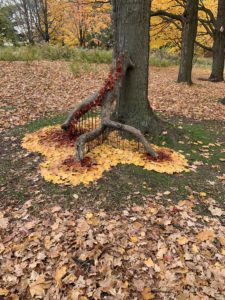 This was a piece of environmental art I discovered at a local park last autumn. It was absolutely gorgeous! I only wish I knew who made it so I could credit them and thank them for creating it.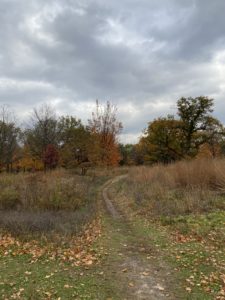 I liked the way this path provided a natural focal point for my photograph. The next time I shoot it, I'll play around with how I frame the shot some more.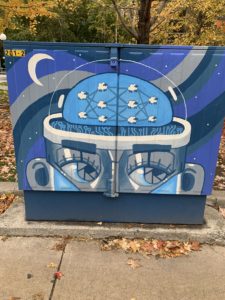 Toronto is filled with street art. Some of it is commissioned by the city, and other pieces just seem to randomly spring up. I think this might have been a commissioned piece. Either way, I like it.