Hosted by Long and Short Reviews.
Welcome to all of my new readers! There have been a lot of you lately. If you'd like to join in with the Wednesday Weekly Blogging Challenge, the link above will give you the list of topics for the rest of this year.
My response to this week's prompt is going to be much shorter than it was last week.
What would I do with a million dollars? I'd immediately invest it in mutual funds, bonds, or some other type of investment that was reasonably certain to pay off.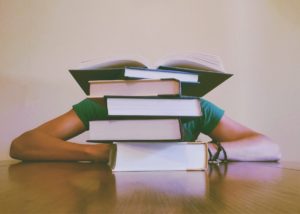 Becoming wealthy wouldn't be a goal.  Rather, I'd want to cultivate as much free time as possible. With a steady and modest source of income, I could then spend my days doing projects that truly interested me without thinking about how to pay for them.
First, I'd return to university and take some courses. Don't ask me what my major would be. I don't know yet! It would be wonderful to explore various avenues and find out what most interests me, though.
While attending school, I'd try to work or volunteer in something related to my major a few hours a week. It would be really interesting to combine my love of literature with some sort of volunteer or paid work after that, although I'd be very open to other possibilities, too.
The nice  thing about studying when you have a guaranteed, lifelong source of income is that you don't have to have it all figured out right away. You can take your time and build something truly incredible.
Once I was mostly* finished studying, I'd want to begin teaching other people the stuff I'd learned in individual or small group settings. Since I would already have a steady income to rely on, I could charge them based on their income and give away plenty of free lessons to people who truly couldn't afford to pay anything. There's something really interesting to me about figuring out the best way to show someone how to master a new task, and I love socializing one-on-one or in small groups. Those are both things I could do for many years without growing bored of them.
* I won't completely stop studying new things for as long as I'm alive. I love learning new stuff!
How about all of you?