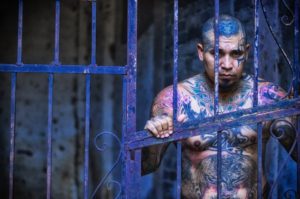 Here is this week's list of comic strips, movie recommendations, poems, short stories, and other links from my favourite corners of the web.
The Heterosexual Pride Flag. What would such a thing look like? This artist has a lot of ideas about that.
Sun, Moon, Dust. What a unique spin on the fantasy genre!
Allergy Season. If you've been sneezing away the last couple of months, this link is for you.
Shady Democracy via ‪MsLake1‬. All of these satires sound excellent. I'm especially interested in watching "The Confederate States of America."
Does Practicing Gratitude Mean Ignoring the Negativity? via ‪theerailivedin‬. I've been thinking about writing a post about this for a while now. This post said everything I was planning to say and then some!
Incarceration Does Not Fix Criminals. This Is Why. via JMRobison‬. This was so interesting. I wonder if the U.S. will ever become less punitive towards people who break the law there?
The Addicts Next Door. What a story! I can't imagine living in a community like this. It must be incredibly difficult.
From Abandoned Farmhouse:
He was a big man, says the size of his shoes

on a pile of broken dishes by the house;