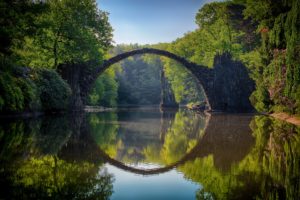 Here is this week's list of blog posts, poems, disgruntled dogs, and other links from my favourite corners of the web. I don't know how it grew so large. Some weeks I struggle to find links for this feature, and others I want to add everything to it.
Ella in Cinders via tjtherien. Anyone who enjoys modern twists on classic fairy tales should click on this link right now.
The Encyclopedia of Science Fiction. Who else is planning to spend a lot of time reading this? It's massive.
How Mindfulness Changes Your Brain via dlhampton. Ooh, I liked this.
What Waking Up to a Husky Looks Like. This is pure silliness, but it did make me chuckle.
Let People Love You via FictionOfTruth. Kat, the author, is a blogger I recently discovered on Twitter. If you're not familiar with her writing yet, this is an excellent place to begin.
Good Humans Are Not a Scarcity. A short but good read. Sometimes after I hear about a shooting or a miscarriage of justice I've felt like there aren't enough good people in the world, to be honest with you all. Posts like this give me hope that I'm completely wrong about that.
If Feeling Isn't In It. Unlike the husky mentioned above, the dogs in this poem are much more content with humanity in general.
One Word After Another Book Club. No, this isn't a blog post or an article. It's a virtual book club a friend of mine started a few days ago that tries to find Indie authors to read. I think that's a fabulous angle for a book club.  If you're interested in this sort of thing, I'll see you over there!
From Is the Future Female? Fixing Sci-Fi's Women Problem:
I had succumbed to the same fallacy that seduces the tech world: the belief that diversity means seeking out more of the same, from different people. It is this idea that dictates every woman must learn to code, that expects people from diverse backgrounds to apply to organisations that show no sign of changing their monolithic cultures…
I read the 100 "Best" Fantasy and Sci-Fi Novels – and They Were Shockingly Offensive. If you enjoyed the article above about sci-fi women problem, go read this one as well. It was linked to early on in one of the paragraphs of Is the Future Female?