On Monday I blogged about the 10 Things I Won't Read About. It was surprising to see how many of the people who read my posts have similar aversions to those topics.
Today I'm talking about 10 things that would make me keen to pick up and read a book. I tried to make this list as detailed as possible, so you won't be seeing vague entries like "science fiction" here.
Instead, I'll be drilling down to specific topics that I'd be excited to read about with little regard given to which genre they might pop up in.
1.  LGBT+ Historical Novels, Especially Mysteries.
I'm fascinated by how people in the LGBT+ community lived during eras when they had to keep such important parts of themselves hidden away. This is still something that happens with LGBT+ people in many countries and cultures today, of course. Seeing how this has changed or is changing in some parts of the world gives me hope that someday it will improve everywhere.
Watching LGBT+ characters attempt to solve a mystery while also holding tightly onto their own secrets also makes this sort of storyline even more nerve-wracking than it might otherwise be. I want some parts of the plot to be revealed while hoping that other portions are only shared with people who will treat the main character kindly.
Example: The Paying Guests by Sarah Waters. (I'm currently read this book, so please don't share spoilers for it!)
2. Colonizing Mars (and Other Planets).
To put it mildly, humans made a lot of terrible mistakes when they invaded other countries and continents. While there isn't any life on Mars* that could be destroyed if or when humans begin living there, there are still plenty of ways for that social experiment to have devastating consequences for everyone who participates in it.
Just think of how many people died due to accidents, violence, disease, and malnutrition when Europeans first began living in Australia, the Americas, and other parts of the world. I hope I'm wrong about this, but I expect the death rate for the first few waves of people who move to Mars to be quite high as our species figures out how to survive on a planet that doesn't even have a breathable atmosphere for us.
*to the best of our current scientific knowledge.
Example: The Mars Trilogy by Kim Stanley Robinson.
3. Diverse or Unlikely Heroes. 
I love it when writers create protagonists who don't fit the audience's expectations of what a hero should look like. There have been so many examples of young, straight, white men saving the world in various fictional universes that I'm always happy to see people from other demographic groups get an equal chance to fight bad guys, too.
Example: Buffy Summers from the 90's TV show Buffy the Vampire Slayer.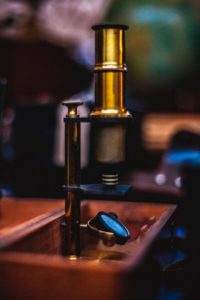 4. How Medical and Scientific Advancements Happened
This is by far the broadest category on this list, but I'm intrigued by how scientists and doctors solved any number of problems in the past that are either unknown in westernized cultures today or no longer exist anywhere in the world. The nice thing about reading about medical and scientific advancements is that the author generally spends most of their time talking about how that invention, cure, or breakthrough happened and how it changed society as a whole.
It's been my experience that these sorts of books don't spend much time at all discussing the graphic details of, say, a specific disease or injury. A portion of the first chapter might talk about the typical results for people before the invention of a certain drug or treatment, but generally everything else will be about how the researchers figured out a solution to the problem. I'll endure a  brief discussion of surgery or gore early on if I'm otherwise interested in the topic and the author soon moves on to how that issue affected society as a whole and how the treatment or solution was eventually found.
Example: Breakthrough: Elizabeth Hughes, the Discovery of Insulin, and the Making of a Medical Miracle by Thea Cooper and Arthur Ainsberg.
5. How Social Justice Movements Actually Change the World.
It wasn't until I became an adult that I learned that Martin Luther King, Jr. was widely hated by the mainstream culture before his assassination. He was seen by many white Americans as someone who was pushing for too much change too soon. This wasn't something that was covered in any of my lessons about him in school, although after reading his wife's memoir about their life together I wish it had been.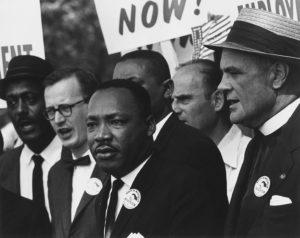 Sometimes the people who originally fought for a more just world aren't around to see how all of those long years of hard work will begin to pay off.
Changing laws and public opinion on an issue takes time. It's not generally something that will happen overnight, but it can happen. This is a topic I've been thinking a lot about over the past year or so, and it's making me want to read more about what previous generations did to fix the things they saw that were wrong with their societies.
Example: My Life, My Love, My Legacy by Coretta Scott King.
6. Foster Care and Foster-Adoption.
For the past three generations, various relatives of mine have fostered and adopted children. Honestly, this would be my #1 choice for becoming a parent if I had the desire to raise children. There is an urgent need for foster parents here in North America, and I wouldn't be surprised if the same could be said of many other parts of the world as well.
Having so many extended family members who were foster children makes my ears perk up every time a fiction or non-fiction book is written about this topic.
Example: Three Little Words by Ashley Rhodes-Courter.
7. Rabbits Enjoying Adventures.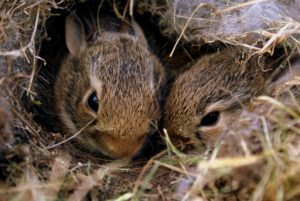 Anyone who has known me longer than ten minutes will have some inkling of how much I love rabbits.
Anytime they show up as a main or secondary character in a story, I'm immediately interested in finding out what will happen to them.
There aren't a lot of authors out there who write about rabbits going on quests, so I jump into every example of this niche I can find.
Example: Watership Down by Richard Adams.
8. Hopeful Visions of the Future.
As I've mentioned here before, I'm thirsty for stories that have a hopeful outlook on what is in store for humanity a few decades or centuries from now. The news is so full of fear and apprehension these days that I look for happier perspectives on what life will be like for future generations wherever I can find them.
Example: All of the Star Trek series.
9. Vengeful Ghosts Who Had a Point.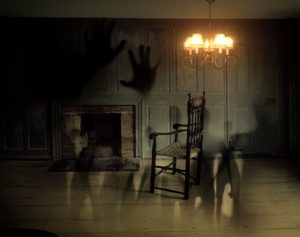 Many different types of ghost stories appeal to me, but the ones I enjoy the most are about folks who had excellent reasons for being so angry and restless in the afterlife.
There's something emotionally satisfying about figuring out their backstories and seeing if the protagonists will finally be able to help them find the peace they were denied when they were still alive.
I'm also fascinated by how the actions of a small group of people can continue to negatively affect their descendants and/or community for generations to come. This regularly happens in non-paranormal ways in real life, and there often aren't any easy answers for how to end those cycles once they begin.
Exploring this topic in a ghost story is a wonderful way to neutrally ask questions about justice, reconciliation, and what the current generation should be morally obligated to do to fix the mistakes of people who lived and died long ago.
Example: The Woman in Black by Susan Hill.
10. The Daily Lives of Prehistoric People.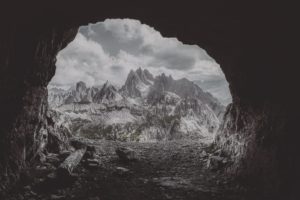 I sure wouldn't want to be part of a hunter-gatherer tribe in real life, but I love reading about characters who lived in that kind of society.
There is something fascinating to me about all of the different skills one would need to survive when you need to make, hunt, or gather everything you and your family need to survive.  I'm also drawn to the idea of living in such a tight-knit culture. It's not something I'd want to do all day every day, but I do see the benefits of forging such strong bonds with others. Having so many adults working together must have made everything from raising children to looking after a sick or injured relative easier than it is in more individualistic cultures.
If there are Neanderthals or other now-extinct human (or human-like) species in the storyline, I'll be even more interested since there are so many things that a skeleton, stone tool, or cave painting can't tell you about what a group was actually like.
Example: The Last Neanderthal by Claire Cameron.
What topics are you always eager to read about?