When I originally started working on this post, I was planning to say that I don't watch very much television. As you're about to discover from this list, though, I was wrong about that. There are far more SFF shows that I enjoy than I originally thought!
Click on the titles of each shows to read descriptions of their plots. The premiere dates I've written down are valid for Canada, and they're arranged chronologically.  I'm also sharing my spoiler-free reasons for anticipating them below the links.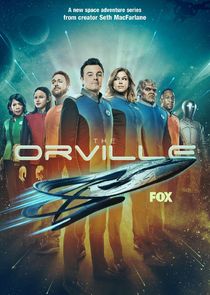 Season 1 premiered: Last night (September 10).
Other than the animated series that I'm still slowly working my way through, I've seen every episode of every Star Trek show that's ever been made. I'm looking forward to watching this homage to this universe, although I'm still not sure what to expect from it yet. The previews for it make it sound like a comedy, but the reviews I've read say it's mostly serious. It will be interesting to see what it's actually like.
Since I don't have cable I watch most of my shows a day later using iTunes season passes, so I'll know more after I've had a chance to see the series premiere tonight.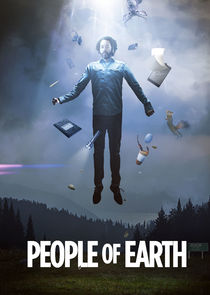 Season 2 premiere: September 19.
Sentient aliens are real in this universe, and they abduct certain people regularly. Season 1 showed us why this happened, so I'm hoping season 2 will dig more deeply into what the aliens want from the people they capture. This is one of the funniest shows I watch, although it did take an episode or two for me to get to know the main character well enough to find all of the humour in his reactions to the strange things that happen to him.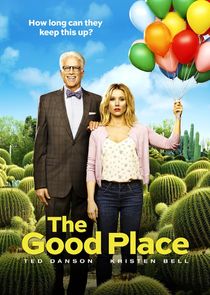 Season 2 premiere: September 20.
All of the characters in this show are either dead, robots, or angels. This isn't your typical version of the afterlife, though, and the hijinks they all got into last season made me laugh so hard that I felt like I couldn't breathe. Without giving away any spoilers from season 1, the afterlife is a far more complicated place than one might imagine. They explored that beautifully in the beginning, so I can't wait to see what they do with these characters next.
Season 1 premiere: September 24.
As with The Orville, I've heard a lot of different theories about what Star Trek: Discovery will be like. I'm excited to see how the Stark Trek universe will be revisited regardless of which theory turns out to be true. For the time being, I can't even begin to guess what I'll think of it or whether anyone has made correct predictions about its theme.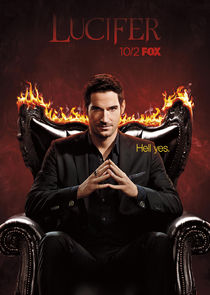 Lucifer
Season 2 premiere: October 2.
Imagine what it would be like if the Devil developed a crush on a human woman and began helping her solve criminal cases in an attempt to grow closer to her. (No, none of this is a spoiler. It was all revealed in season 1, episode 1 of this series). I absolutely love Lucifer's witty, charming, and slightly dark personality. There are other sides to him that are completely unexpected as well, although I'll leave it up to you to discover what they are.
Season 2 premiere: October 11.
The first season started off a little slow, to be honest with you, but I really came to enjoy the world building. There was a lot of it once the audience got into the second half of the season, and it all fit together incredibly well. Give this one a chance if it doesn't appeal to you right away. It has a lot of creative spins on the typical fantasy universe.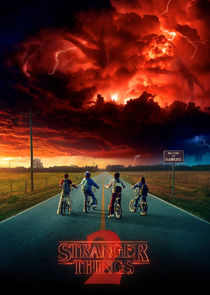 Season 2 premiere: October 31.
I couldn't believe how much the standards for childhood supervision, nutrition, and discipline have evolved since the 1980s. What many people would consider semi-neglectful these days was apparently par for the course for the 1980s (as far as not supervising children goes. There was no graphic child abuse here, only kids being left to their own devices for hours on end every day). The plot itself was also complex and written wonderfully. Season 1 was wrapped up beautifully, but it also left plenty of unanswered questions for season 2.
Marvel's Runaways
Season 1 premiere: November 21.
I'm not generally a fan of the superhero genre, but I really enjoyed the Runaways graphic novels when they first came out years ago. I will be giving this series a try this November. Only time will tell if this story translates well to the small screen for my tastes.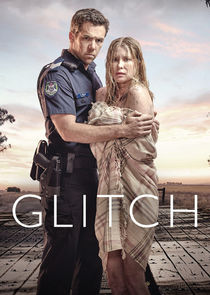 Season 2 premiere: November 28.
This is a show that I actually convinced my zombie-hating mother to watch! The characters were zombies in the sense that they came back from the dead and no longer exhibited many of the same life signs that normal people do. They weren't violent or scary in the least, although I'm really hoping that the plot will dig more deeply into what exactly is going on with their physiology in season 2.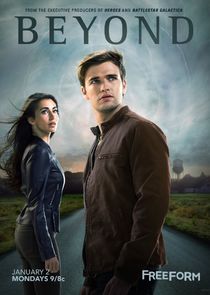 Season 2 premiere: February 2018 (tentative).
The first episode of this show reeled me in immediately. While there were a few times when my attention lagged later on in season 1, I'm still extremely curious to see what happens to the characters next. The main character was someone who spent many years in a coma after an accident when he was a kid, so there is still a lot of stuff he hasn't figured out yet about adulthood and what happened to him while he was comatose. That's about all I can say about this one without giving away spoilers, but it was thought-provoking for sure.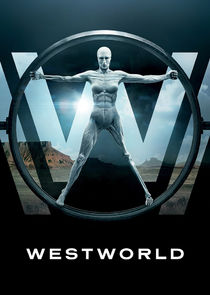 Season 2 premiere: Spring 2018 (tentative).
If the science fiction and western genres had a love child, they'd name it Westworld. Basically, it's about a group of highly unusual people who are living in a violent, wild-west-themed amusement park that wealthy folks visit. I hate to be so vague about this show, but many of the plot twists later revealed in it contain major spoilers. This isn't the sort of thing to watch if you're triggered by include rape, murder, or assault, but the storytelling is incredible for anyone who doesn't mind those kinds of themes.
Season 2 premiere: April 2018 (tentative).
Anyone who has followed this blog for more than a few months knows how much I adore this series. I can't wait to see what the writers do with universe next, especially since the novel it's based on left so many unanswered questions for the audience. All of my theories about what will happen next are full of spoilers for later episodes of season 1, so I won't go into any detail about them here.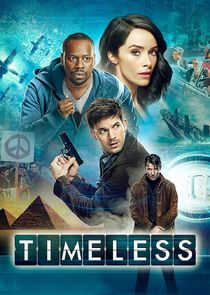 Season 2 premiere: Summer 2018 (tentative).
Time travel isn't something I typically seek out in science fiction shows, but this one takes a smart and sensible approach to the topic. I especially loved the fact that the characters who weren't white men acknowledged the often serious difficulties they faced when the group visited certain times and places. Many eras were downright dangerous for people who were black and/or a woman.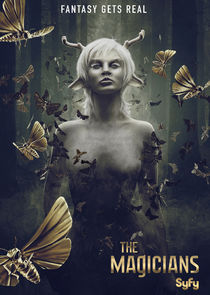 Season 3 premiere: 2018 (tentative).
The best way I can think of to describe this series is to say that it's Harry Potter for grown-ups. Magic is real, and adults who have the natural ability to perform magic are sent to a special boarding school to learn how to control and use their powers. Given that they're all healthy, young adults, there's plenty of sex, drugs, alcohol, and dangerous hijinks along the way. I wasn't a big fan of the first few episodes on my first attempt at watching them, but the plot dramatically improves as you move into season 1. I'm hoping to finish season 2 by the time season 3 airs.
What science fiction and fantasy shows are you looking forward to watching this season?