One of the most consistent aspects of my reading preferences since childhood is that I've always preferred short stories to full-length novels.
Anyone who has paid close attention to what I review here may have already noticed that. For every 200-page novel that makes an appearance in my Thursday review slot, there are probably half a dozen short stories and novellas sprinkled between it and the next full-length work I finish.
Now don't get me wrong. There are some amazing books out there that convince me to commit my reading time for a few hundred pages, but short stories have plenty of advantages, too.
5 Reasons to Read Short Stories
They Require Minimal Investments of Time
I often finish short stories in fifteen minutes. Sometimes I finish the shortest ones in less than five!
There's something appealing about finishing a story in such a brief period of time.
If you end up with a story that you either don't particularly like or find simply okay, you can keep reading with the knowledge that it will end soon.
On the flip side, adoring a character or storyline can be a big hint that you might love the rest of that author's catalogue.
Sometimes writers even revisit the same characters and settings across multiple short stories in the form of serials or simply by revisiting fan favourites over and over again.
They're Often Free or Inexpensive
If your book buying budget is small or if you prefer to try new authors before buying their work, short stories can be a fantastic way to expand your reading horizons.
Many sites have been specifically created for reading, sharing, and discussing short stories. I'm most familiar with the ones that focus on the science fiction and fantasy genres, but this sort of things exists for every genre.
I've also started sharing a list of free science fiction, fantasy, horror, and other speculative fiction books every Thursday on Twitter.
Last week's list included the following stories, all of which were still free to the best of my knowledge when this post went live:
They Can Help End Reading Slumps
When I'm in a reading slump, the last thing I want to do is commit to several hundred pages of reading.
It feels so much more realistic to say let's see what happens over the course of five or ten pages while I'm still getting to read the beginning, middle, and end of a tale.
They're Palate Cleansers
Sometimes full-length books weigh on my mind long after I finish their final pages, especially if they have excellent world building and character development.
It can feel a little odd to jump from one immersive reading experience to the next. Short stories can help to bridge that gap by introducing new characters and settings that you already know will only be around for a short period of time.
This isn't to say that short stories can't have intricate world building and character development, of course, only that they have a smaller number of pages to do so.
They Offer a Low-Pressure Way to Try New Genres and Authors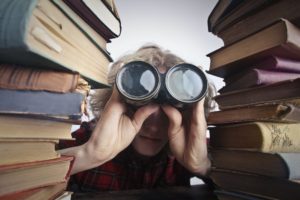 For example, I used to think I wasn't into the mystery genre because of some bland experiences I'd had reading full-length mysteries.
It was only when I tried a few short stories in this genre that I realized it does appeal to me after all. I never would have given it another shot by picking up a two-hundred page book, but I was willing to sit through a half dozen pages to see if my opinions had shifted.
This a pattern that has repeated multiple times in my reading history. Of course I don't always enjoy the new authors or genres I try, but I have discovered some stuff I would have otherwise overlooked thanks to the low-pressure environment of short stories.
If you read short stories, what do you like most about them?