I borrowed the idea for this post from Ally Writes Things. Definitely do go check out her post to see which books she recommended. She came up with some very interesting ideas!
The premise was simple:
I'd like to write a blog post that gives book recommendations based on emojis. Reply to this message with the emoji(s) of your choice and I'll try to think of a book that matches it!

— Lydia Schoch (@TorontoLydia) August 9, 2020
After tweeting about it, I waited for the responses to roll in and got to work.Whenever possible, I combined emojis in my responses to make things more challenging.
Berthold Gambrel requested a jack-o'-lantern, an alien, and a robot: 🎃👽🤖
🎃👽🤖

— Berthold Gambrel (@BertholdGambrel) August 9, 2020
Attack of the Jack-O'-Lanterns by R.L. Stine might be right up his alley for aliens and jack-o-lanterns. It's a middle grade Halloween novel about sentient, shape-shifting jack-o'-lanterns who attack earth on the one night a year it wouldn't be odd to see such creatures walking around.
I, Robot by Isaac Asimov is the quintessential robot story. It was about a cop who investigated a murder that may have been committed by a robot.  The 2004 film based on this book starring Will Smith was excellent.
A.N. Horton requested a skeptical emoji who was wearing a monocle: 🧐
🧐

— A. N. Horton (@ANHorton5) August 12, 2020
Skeptical Music: Essays on Modern Poetry by David Bromwich seemed like a good match for this one. I was the sort of student who was really good at interpreting and discussing poetry. This is the sort of skill that can be taught and learned. Poetry is subjective by nature. You can have multiple right answers or end a discussion without finding at of them at all (for now).
The Catcher in the Rye by J.D. Salinger is my second recommendation for this emoji because something about it reminds me of Holden Caulfield. He was completely aware of his intelligence and honestly a little smug about it. I often wonder how differently this character would have been written if we could have met him twenty or thirty years later!
Emer requested an ocean wave: 🌊
🌊

— Emer (A Little Haze Book Blog) (@alittlehaze) August 14, 2020
The Deep by Rivers Solomon was my automatic response to this one because it was set in the Atlantic Ocean so far away from land that the mermaid-like characters in it barely even knew such a thing existed.
Wide Sargasso Sea by Jean Rhys is another fantastic pick if you have any interest at all in Charlotte Brontë's Jane Eyre. This book was written from the perspective of Mr. Rochester's first wife many years before the events of Jane Eyre.
Tammy requested aliens, human brains, and strands of DNA: 👽🧠🧬
👽🧠🧬

— Tammy (@TammySchoch) August 15, 2020
The Alien franchise of novels based on the  films are a nice combination of all of these emojis for reasons I'll leave up to new readers and viewers to discover for themselves.
Species was a film and later a series of novels about a group of scientists who decided to create an alien-human hybrid after making first contact with what appeared to be a friendly alien species. It also used all three of these emojis in its storytelling.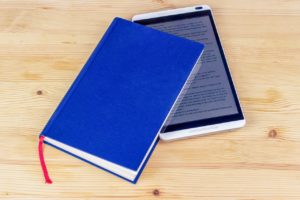 I had such a good time putting this post together. Thank you to everyone who participated.
Which books would you recommend for these emojis?
If you're not on Twitter or missed my tweets about this, leave one ore more emojis below if you'd like to participate. I'm happy to write another post on this topic in the future.
Happy reading, everyone!