Every year I take the last two weeks of December off from serious blogging to recharge. One of the lighthearted topics I save for the end of this month has to do with answering search engine questions.
The phrases and sentences in bold below are the most amusing, thought-provoking queries that have sent new readers to this site over the past twelve months that didn't warrant their own blog posts.
My responses are below them. This is a 1500-word post because new visitors, and therefore I, had a lot to say this year.
how to fly in air by meditation.
Some people do believe it is possible to levitate or even fly while meditating.
I'm quite skeptical about claims like these, especially if they're made by anyone who is making money by selling anything that will teach you how to do this. When in doubt, do not pay anyone to give you magical powers unless you are a self-aware character in a story you know will end well.
Lydia's barber shop
I do not own a barber shop, although my spouse and I did start trimming each other's hair during the first wave of Covid-19 and have continued that practice to this day.
Lydia's apple orchard
I also do not own an orchard. When I was a child, I lived in a few different farmhouses that were  originally built in the 1800s. At least one of them had a single apple tree on the property, but that was the extent of their orchard-like properties.
how to fix a Mary Sue
Step 1: Start working to unlearn sexism (and all other forms of prejudice). If you are human, this is an ongoing process. If you are not human, please comment and tell us what your species is like.
Step 2: Hold male characters to the same standards you hold female characters to.
Step 3: Write characters who have realistic and meaningful flaws no matter what their gender identities might be.
Star Trek fluffy creatures
The word you're looking for is Tribbles, and I will talk your ears off about them if you allow me to. They're delightful.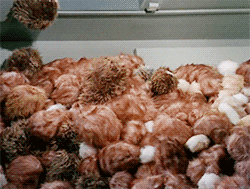 why do I prefer to be alone?
You might be an introvert. Alone time is what recharges us from socialization.
reasons to go to the mall
In pandemic times, you should only go if you truly need something there and can't find it anywhere else.
In non-pandemic times, you should only go if you truly need something there and can't find it anywhere else.
(Can you tell I'm not a fan of malls?)
what being an adult feels like.
Uncertain. I thought I'd have it all figured out by now.
You can learn a lot from Lydia.
Thank you. You use proper punctuation and grammar which easily puts you in the top 1% of search engine queries. We might be life partners and/or chosen family now. If you wish, I'll even start trimming your hair. 😉
why are gym teachers so mean?
my English teacher hates me.
Teaching is a skill that is not possessed by everyone who is employed at a school by any means. I also wonder if some teachers aren't terribly burned out and should be retrained for different careers.
I had an awful teacher in school one year. When I was much older I learned some things about her personal life that helped me develop a little compassion for her, but I still think she should have sought employment that didn't involve children in any way.
However, understanding why someone may have behaved the way they did is never an excuse for the harm they cause.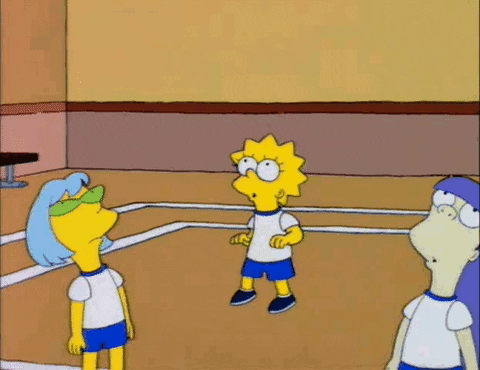 what make a good gym teacher
Someone who genuinely enjoys teaching and spending time with children.
Someone who is cognizent of the fact that their students come from a wide variety of backgrounds and ability levels and who takes all of these things into consideration when lesson planning.
Someone who is responsive to their students and adjusts their teaching methods to appeal to everyone, especially kids who have not had positive experiences with gym class or exercise in general. Athletic kids will continue to enjoy working out regardless, so I think it's important to help non-athletic kids discover the many other types of exercise out there.
mindfulness gif.
I could talk about this topic all day. I love mindfulness gifs.
cool things to collect
Memories. Photos. Delicious meals and snacks. Smiles. Random acts of kindness. Amusing stories. Hugs (in non-Covid times and with consent, of course).
how to have a friendly face
Smile gently and make eye contact. Use these powers carefully if you're a woman or non-binary person who wants to avoid the occasional odd encounter with a stranger.
the bear who wasn't there
This sounds like something my dad would google. He likes to sing lighthearted folk songs, so I choose to imagine that one of them is about an invisible or missing bear.
seven rabbits
rabbit gif
There are more than seven rabbits in this gif. Is that close enough?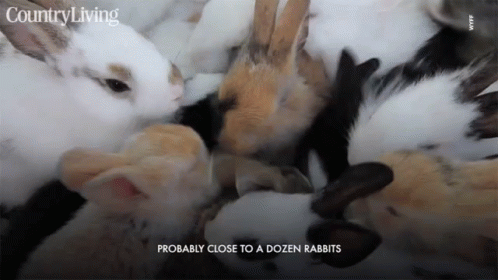 how to make playground equipment
I haven't the foggiest notion how to do that. May I refer you to my brother who builds all sorts of things out of scrap wood for fun? If you ask him for a poem or story about it, he will refer you back to me for an artistic interpretation of his work. We're a good team like that.
children's prehistoric fiction books
I don't remember reading anything on that topic until I was a preteen, but I think that Grandmother Fish: A Child's First Book of Evolution by Jonathan Tweet sounds intriguing.
strongest caveman novel
I love this query and hope one of my readers will have a suggestion for it. This is also a great segway to the second portion of this post.
Jean M. Auel and Earth's Children Questions
On that note, let's end this with some of the many questions about Jean M. Auel and Earth's Children I've received here since the Internet has decided I'm an expert on this topic.
Beware of a few spoilers from a nearly 40-year-old series if you want to read Earth's Children without knowing anything in advance.
Where does Clan of the Cave Bear take place?
Answer #1: It takes place between 29,500 and 26,500 years ago in what is now known to be southern Europe.
Answer #2: A regrettable film from 1986 that seemed to have only briefly skimmed the blurb for this book instead of, you know, actually reading and comprehending the entire story.
Answer #3: Your imagination.
When was Clan of the Cave Bear written? 
It was published in 1980, so I'd guess it was written in the late 1970s. If you meant the geographic location, I'd assume it was either in Jean M. Auel's home or at the libraries where she studied all sorts of stuff related to hunter-gatherers and prehistory while writing this tale and its sequels.
Is Jean Auel still writing?
Is Jean Auel writing a seventh book?
What happened to Jean Auel?
Jean Auel is in her mid-80s now and retired from writing new stories so far as I know.
Does Ayla see Durc again
Canonically, she does not see him again, but there are many fan fiction stories out there that give this mother and son a much more satisfying resolution to their forced separation.
What happened to the clan after Ayla left?
Based on the foreshadowing in Clan of the Cave Bear, the current leader probably wasn't in power for very long due to his narcissism, impulsivity, and bad temper. Based on promises their mothers made when these characters were babies, Durc was assigned a mate who was half homo sapien and half Neanderthal like he was. As an adult, he may have left his tribe with anyone who wanted a more stable living situation and moved elsewhere.
Earth's Children's series book 7
There is a fan fiction book written to wrap up all of the loose ends that were left unresolved in Jean M. Auel's official sixth and final book in this series.
Clan of the Cave Bear movie remake
The Valley of Horses movie
Is Clan of the Cave Bear on Netflix?
Will some streaming network please buy the rights to this series and turn them into films or a TV show! There's clearly demand for it from people other than me.
Is Ayla a common name?
It depends on which culture you live it and what your definition of "common" might be.
Ayla is a traditional name in Turkish,Hindi, Spanish and Scottish cultures and sometimes pop up in Hebrew ones as well.
In 2017 it was within the 100 most popular names in Scotland, New Zealand, Australia and Canada.
If I had a dog, Ayla would be a top contender for her name.
What is Ayla's real name?
No one knows the answer to this for sure. I suspect that Ayla was part of her original name. For example, she might have been called Shayla or something by her birth parents before her adoptive (Neanderthal) parents shortened it because they couldn't pronounce those extra syllables.