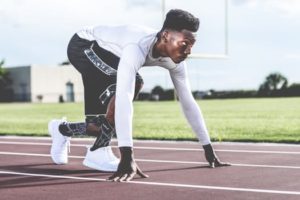 Here is this week's list of essays and other links from my favourite corners of the web.
How Running Changed My Life via ‪mandysantos‬. One of the things I like the most about spending time on social media is running across other people whose lives have been changed for the better through regular exercise. I'm not a runner, but I  do identify with a lot of the things this blogger talks about when it comes to improving your mental and physical health in ways you weren't expecting when you first began a specific exercise program.
Do NOT Compartmentalize How Somebody Acts Towards Another Person. I couldn't agree with this more.
Meet Martin the Brain Weasel. What a helpful metaphor. I'm going to start using it.
25 Vegan Popsicle Recipes That You Need to Make This Summer. Strawberry Shortcake Ice Cream Bars and Ombre Berry Yogurt Ice Pops are the ones I'm most looking forward to trying. Most of these recipes are also free of many other common allergens like soy or nuts, too.
Handshake: A Western Custom Only? via ‪KeralaMoments‬. Every section was interesting, but I like Kenya's method of greeting the best.
The Art of Sitting and Being via ‪AmyL_Henry‬. Ooh, I like this.
Animal Folklore: Chasing Hares Through Stories, Myths, and Legends via ‪LariDonWriter‬. Did you know that there were so many old tales about hares out there? I had no idea, but it was very interesting to read about all of the different cultures who tell stories about this creature.