I like to read short blogs so write short blogs, prob 300 words max. Do you think it can be too short?

— Eliza Hope (@elizahope228) July 3, 2017
Eliza tweeted this to me last week in response to Why I Don't Agree with Padding Out Blog Posts. I thought it would make a great idea for a follow-up post today.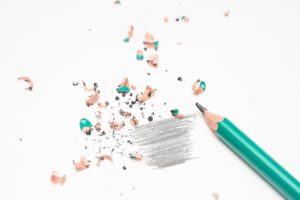 In order to answer that question, I must ask you a few more questions first: How short is a poem allowed to be? Is there a specific word count it must have to be counted as a poem?
The shortest poem I've ever loved was five words long. I've also been thrilled by other poems that are six and sixteen words long respectively.
Despite their minuscule word counts, at least one of them has become so famous that children study it in school because the people who created them spent so much time packing many layers of meaning into every single word.
The same can be said for blog posts. Just like some of them are meant to be thousands of words long, others can be much tinier than you might imagine.
For example, there is a blogger who regularly challenges himself to write 100 word blog posts. He's written dozens of them so far, and all of them are thought-provoking because of the close attention he pays to making every single word in them has a purpose and can't be reduced to a simpler, shorter explanation.
When you're writing something that small and concise, there is no room for error. If you don't cover all of the material that your post was attempting to cover, your post will be too small. If you're able to do justice to your topic with your word count, how big it is won't matter.
What about blog posts that are smaller than 100 words? I have heard of people blogging nothing but photographs, but I have yet to come across anyonewho has tried to limit their post count to less than 100 words. It would be fascinating to see what you came up with if you gave yourself a 70, 50, or even a 10 word limit as an experiment, though.
The Connection Between Poetry and Blog Posts
With that being said, Eliza, I'd strongly recommend reading and writing poetry if you want to routinely create very small blog posts. It's not easy to condense your thoughts down into such a small amount of space, especially for topics that aren't clear cut or incredibly narrow.
Figuring out how poets handle conflicting emotions and topics that could easily be expanded into a full-length book will give you all kinds of tools for trimming out unnecessary words, sharpening your vision, and making sure that what you see is also what your audience sees.
If you or anyone else is interested in learning more, start reading as many different types, styles, and lengths  of poems as you can. The hashtag #Haiku and #Poetry on Twitter are great places to start for the contemporary stuff. There are hundreds of amateur and professional poets who use those hashtags to share their work and introduce everyone to other wonderful poems that they've discovered.
I'm purposefully not sharing any specific usernames of Twitter poets with you because of how important it is to seek them out yourself. Poetry is a subjective field. What speaks to me might not have the same affect on you, and vice versa. I've also found that my favourite poets have shifted wildly over time, so I'd recommend occasionally seeking out new poets and styles of poetry even for people who have been immersed in this genre for years.
Now I will end this post with a picture of cactuses. They were my original metaphor for blog post lengths in my first draft of this post, and I can't bear to stop typing before I show you just how much they can vary from each other as well.
May your poems, cactuses, and blog posts always be exactly as big as you need them to be.