Last autumn I blogged about four goals I wanted to accomplish. Originally, I was planning to revisit it in the winter, but it turned out I needed more time than I originally thought for a wide variety of reasons.
So much has happened in my life since last year. I've finally had the chance to sit down and write a proper update for all of you.
For anyone who hasn't read that post yet, these were the goals I set then:
 – Spend one hour a week lifting weights. 
 – Meditate for 20 minutes a day.
 – Join new social groups.
– Write my second sci-fi novel. 
  So how did I do? Let's go through the original goals one by one.
Spend One Hour a Week Lifting Weights.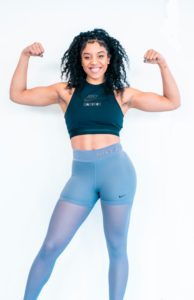 Progress: Accomplished.
While I did need to take a few temporary breaks from weightlifting for medical reasons, I have been lifting weights for an hour a week as often as I could. I count this as a success!
For those of you who haven't met me in real life, know that I'm a short, petite woman. People have often assumed that this means I'm not physically strong. There have been a few times over the last nine months when folks were surprised when I didn't need help lifting something up or carrying it.
I do appreciate friendly offers of assistance. With that being said, there is something amusing about seeing the way people react when they realize that I'm stronger than I look. Their eyes grow wide for a split second, and they don't know what to say next.
This definitely wasn't my original reasons for getting into weightlifting, but the feeling of accomplishment and independence that comes from being able to rely on yourself to lift heavy stuff is a real perk of it.
 Meditate for 20 Minutes a Day.
Progress: Modified but accomplished.
Sitting meditation was a good idea during some of the medical stuff I dealt last year and this year. Walking meditation was more helpful at other times.
I have not been keeping strict tabs on how often I meditate, but I am doing it much more regularly and for longer periods of time these days. The only caveat to this is that much of it involves me going for a walk and drinking in my surroundings instead of sitting perfectly still every single time.
There's something about the act of walking that makes it much easier for me to acknowledge and then release my thoughts as they bubble up.
 Join New Social Groups.
Progress: Accomplished and still ongoing.
Based on everything else that happened in my life over the past year, I'm proud of myself for working on this goal as much as I did.
I have checked out new social groups since last September and had a good time getting a feel for who they are and what they're about.
There are other groups I still want to visit, so this goal is something I will continue to pursue in the future.
I believe in in taking your time when getting to know any group. Not every organization will be a good fit for everyone, but it's also not always possible to know immediately if you should keep attending or find a different social outlet.
So I will continue to dip my toes into various meetings and events to see what I think of them.
  Write My Second Sci-fi Novel.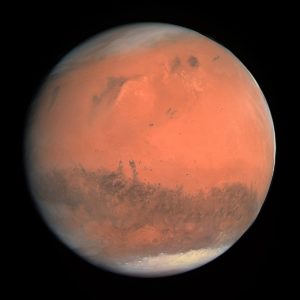 Progress: Ongoing but looking good.
Why is it so easy to knock out a 1,000 word blog post but so much more time consuming to write a novel? I mean, other than the fact that novels are generally at least 70,000 words long and sometimes much lengthier than that. Ha!
My second sci-fi novel is a work in progress. I did not mention the subject matter of it in last autumn's post and will continue to keep most of it under wraps until I'm further along in the process. It's been my experience that writing is easier when I don't reveal too much ahead of time.
Let's just say that it's set somewhere other than Earth. If you recognize the red planet in this section of the post, you'll have a clue about the setting.
I love all things connected to NASA and space exploration, and  I want to do as much justice to this story as someone from a non-technical background can do. There is a lot of research involved behind the scenes, so that is why it has taken me much longer than I originally thought it might.
Respond
What goals have you set over the last year or so? How are you doing with them?