Hosted by That Artsy Reader Girl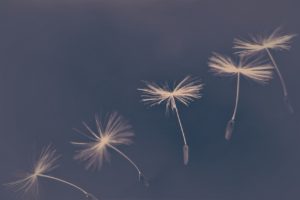 The instructions for this week's prompt said to list the top 10 books you'd love to own and include a link to a wishlist so that people can grant your wish.
I'm tweaking it just a little because a) my TBR pile is already huge, and b) I don't have actual titles or authors for any of my wishes…yet?
Instead of asking any of you to buy books for me, I'm asking for recommendations instead if you know of any titles that might match up to my bookish wishes below.
Wish #1: Fiction about neanderthals. 
For example, I liked:
The Clan of the Cave Bear series by Jean M. Auel
The Neanderthal Parallax trilogy by Robert J. Sawyer
The Last Neanderthal by Claire Cameron
These all happen to be loosely based in the speculative fiction genre, but I'm quite open to other genres. Neanderthals are cool no matter which genre they appear in or whether they're a main or side character!
Wish #2: Cozy mysteries about main characters who are part of minority groups
I occasionally enjoy a good cozy mystery, but I haven't read many about characters who are people of colour, LGBT+, disabled, etc.
It's time to change that if any of you can help.
Wish #3: Non-romance stories about animals who do NOT die in the end.
A romantic subplot here or there is totally fine, but I'd prefer the main storyline to be about something else. Mysteries,  fantasy, science fiction, nonfiction, mainstream fiction, or any other genre works perfectly well for me. A sprinkling of horror is cool, too, so long as it's not gory.
The important thing is that Fido or Fluffy lives happily ever after.
Wish #4: Alternate history 
For example, I liked:
The Years of Rice and Salt by Kim Stanley Robinson
Never Let Me Go by Kazuo Ishiguro
World War Z: An Oral History of the Zombie War by Max Brooks
The Man in the High Castle by Philip K. Dick
I enjoy alternate history books based on specific historical events just as much as I do the ones that get creative with their world-changing events. See also: the aftermath of a zombie uprising.
Wish #5: Humorous short stories or novellas
They can be from any genre or era.
I don't know about all of you, but I've spent the last eighteen months actively seeking out cheerful and uplifting things to read.