Hosted by That Artsy Reader Girl
My list is a short one this week. There simply aren't that many books out there that I'd reread often enough to want to have in my personal library.
1. Old Reference Books
I discussed my love of reading dictionaries, thesauruses, and encyclopedias here before. These books can be a tantalizing glimpse into the past. Some of the words they use are no longer common, and others have seen their meanings change dramatically. I really like comparing the way things were back then to what is (and isn't) acceptable to write about today.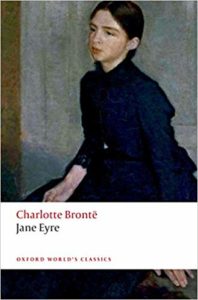 2. Any First Edition Copy of Alice in Wonderland by Lewis Carroll.
I actually had a first edition of this book and one of the sequels in the series in my personal library when I was a kid. I don't know what happened to them, but someday it would be cool to touch them again. 
3. Beowulf.
This is one of my all-time favourite legends. When I first read it, our professor did an excellent job of explaining what we knew about the culture that created it as well as making note of all of the references that have been lost to the mists of time. 
4. Everything N.K. Jemison Writes
I discovered her work much later than most people, and I still have a long ways to go in catching up on her stories. So far I'm loving them and would gladly add all of her books to my personal library. 
5. Spanish Children's Books
Studying Spanish is one of my hobbies. I've really come to enjoy attempting to read Spanish children's books as I try to apply all of the words I've memorized to something more practical than translating short sentences how many apples someone ate on Duolingo. Ha!
6. Jane Eyre by Charlotte Brontë
When I was in high school, I reread this book multiple times a year. It's been a long time since I reread it, and I'm thinking that's something I should do again soon.