Hosted by That Artsy Reader Girl
Happy 10th anniversary to Top Ten Tuesday! I decided to do the July 23, 2018 topic entitled Books That Are Linked to Specific Memories/Moments In Your Life.
I haven't reread any of these books in years, so my memories of all of their plot twists is fuzzy. If any of you read them, I hope you like them!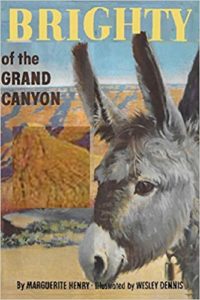 1. Brighty of the Grand Canyon by Marguerite Henry and Wesley Dennis
The Memory Attached to It: Sitting in the backseat of my parents' car late one night while we were driving home from a long road trip. Mom read this book to me while my younger siblings slept next to me. I couldn't wait to find out if Brighty would survive all of his dangerous adventures and kept begging her to read just one more chapter.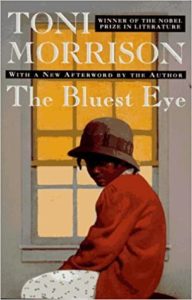 2. The Bluest Eye by Toni Morrison
The Memory Attached to It: Sitting on the hammock on my parents' back porch on a muggy summer day. (I think my dad might have been travelling that week and hadn't been able to install our window air conditioner yet?) It was too hot for even mild physical activity like a walk, so I slowly drank unsweetened mint tea while reading this book.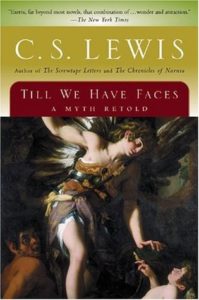 3. Till We Have Faces by C.S. Lewis
The Memory Attached to It: Sitting in my grandparent's basement while eating crisp saltine crackers, drinking a deliciously cold can of cola, and trying to stay as cool as possible on that hot summer day. My grandparents use something called a swamp cooler, so while there is some relief from the heat you still don't want to run around too much in their house when the temperatures and humidity soar. Quiet activities are best. I really don't enjoy heat waves, so maybe that's why they're playing such a prominent role in today's post.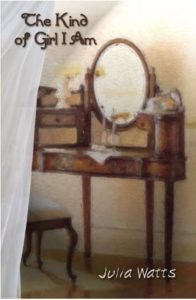 4. The Kind of Girl I Am by Julia Watts
The Memory Attached to It: Sitting down to a hot, filling lunch after running around for five straight hours at work. I was famished and exhausted. It was such a relief to eat again, feel the aching in my feet temporarily reduce, lose myself in a book, and enjoy some peace and quiet before jumping back into the fray for the rest of my shift.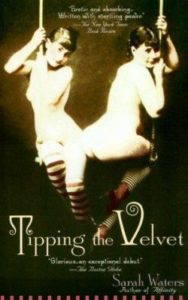 5. Tipping the Velvet by Sarah Waters
The Memory Attached to It: A coworker asked what I was reading and was a little surprised by the fact it was a romance novel. I had the reputation of being the resident science fiction and horror expert, but everyone needs to expand their horizons sometimes!