Hosted by That Artsy Reader Girl
Most of the new books I read come from the local library, so what I'm planning to read next at any given point all depends on  how long the wait lists are for titles and how close I am to the top of the lists for the really popular ones.
I hope to read all of these books eventually. Whether that happens this spring or later in the year is anyone's guess at this point!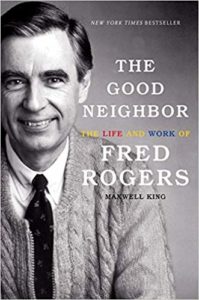 1. The Good Neighbor: The Life and Works of Fred Rogers by Maxwell King
My family didn't watch a lot of TV when I was a kid, but Mr. Rogers Neighborhood was always on the short list of approved shows. I've been waiting forever to read this biography of him. Hopefully, it will turn up soon.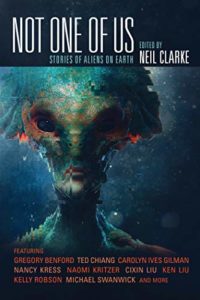 2. Not One of Us by Neil Clark
All I know is that this is an anthology of stories about aliens and first encounters between us and them. That alone is enough to pique my interest!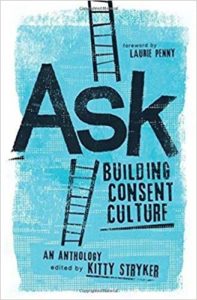 3. Ask: Building Consent Culture by Kitty Stryker
I love hugging and cuddling with friends and relatives so much that sometimes I wonder if I were a Labrador Retriever in a previous lifetime. Ha!  Not everyone is a hugger like me, so I always get permission first before touching folks. I'll usually wait until I get to know someone well before platonically snuggling up to them just to make sure they're really okay with that sort of affection. This book is about why consent is so important and how we can build a world where people feel free to say no or yes to all sorts of experiences. I can't wait to read it.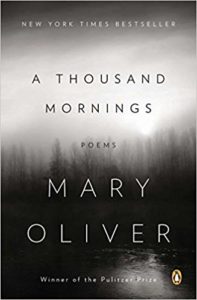 4. A Thousand Mornings: Poems by Mary Oliver
Sadly, Ms. Oliver died earlier this year. I've slowly been reading her poems ever since then. She had such a simple and accessible way of describing the world that her poems are often what I recommend to people who haven't had any good experiences with this genre so far. What a wonderful writer she was.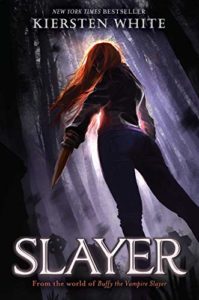 5. Slayer by Kiersten White
Some of you Top Ten Tuesday bloggers have given this book rave reviews. You're only making me more excited to read it! I might have to go rewatch all seven seasons of Buffy the Vampire Slayer again while I'm waiting for the library to tell me that my copy of it is available now.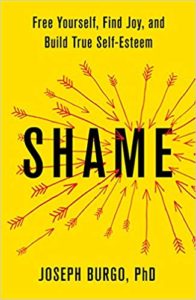 6. Shame: Free Yourself, Find Joy, and Build True Self-Esteem by Joseph Burgo
This spring I want to build my self-esteem and confidence by, among other things, taking risks and trying new things. I'm thinking this book might help, too. Have any of you read it?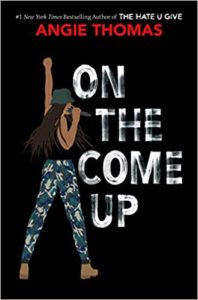 7. On the Come Up by Angie Thomas
Yes, I know I've mentioned this book in previous Top Ten Tuesday posts. No exaggeration, there are almost 200 other people waiting ahead of me before I'll get a chance to borrow it from the library. In the meantime, I'll remain patient and hope the Toronto Pubilc Library orders more copies of it soon. It's awesome that Angie Thomas is getting so much love from her fans, though! She deserves every ounce of it.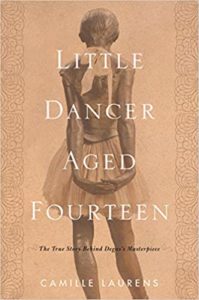 8. Little Dancer Aged Fourteen: The Truth Behind Degas' Masterpiece by Camille Laurens
As those of you who have followed this blog for a while already know, I love history and art. The thought of combining those two interests together into an exploration of the life of the real-life model for a famous painting fills my heart with joy. I can't wait to find out who this little dancer was and what her life was like.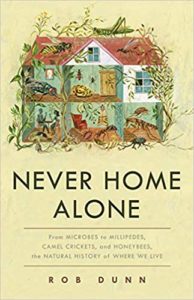 9. Never Home Alone: From Microbes to Millipedes, Camel Crickets and Honeybees, The Natural History of Where We Live by Robb Dunn.
I'm both fascinated by the number of species that share living spaces with humans and a little grossed out by it.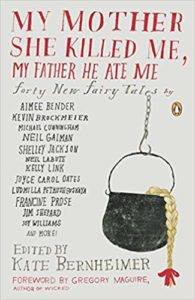 10. My Mother She Killed Me, My Father He Ate Me: Forty New Fairy Tales edited by Kate Bernheimer
I feel like I might have blogged about this anthology before. It's something I've been waiting a very long time to read, and I'm finally almost at the top of the library wait list for it. Is it time to start getting excited yet?
What are all of you looking forward to reading this spring? Were there any similarities between our lists this week?