Hosted by That Artsy Reader Girl
This week's prompt is a cute one. I'm going to try to answer it without mentioning books I've talked about here many times before like Harry Potter, Anne of Green Gables, and the Little House on the Prairie novels. Not only will it make this post a bit more unique, it will show you parts of my personality that I don't think most of you have seen before.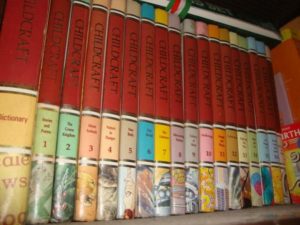 Childcraft is a set of encyclopedias and anthologies meant for kids. Someone gave my mother a set of them in the 1960s or 1970s. After she and her siblings outgrew them, she saved them for her own children a few decades later. I believe that my nephews are now reading or have read these anthologies, too!
These books covered an incredibly wide range of subjects: history, science, technology, creative play/hobbies, animals, fairy tales, crafts, kid-friendly sociology, how things work, and much more. Just about anything a child might wonder about was covered by one of the volumes. Reading them was a fantastic way to learn a little bit about a wide range of topics.
I think this series had far more than 10 volumes, so technically they could be the basis for my entire post today. Let's count them all as one answer and move on to other stuff, though.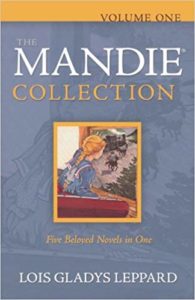 Lois Gladys Leppard's Mandie series
Once again, there were so many books in this series that I could have counted them as all of my answers today.
Mandie was a biracial orphan whose solved all sorts of mysteries in the late 1800s to early 1900s. I haven't reread these books as a adult due to my loss of interest in the inspirational genre, but I do remember really liking her adventures when I was in elementary school because of how smart and headstrong the main character was.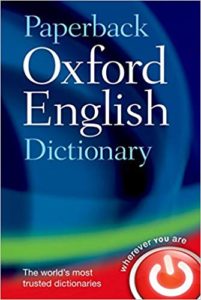 The Dictionary
I loved reading the dictionary for fun when I was growing up. Sometimes I go to dictionary.com and look up new words for the sheer joy of it to this day.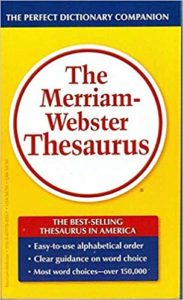 The Thesaurus 
I've also read thesaurus entries for fun both as a child and as an adult . Can you all tell I'm a writer?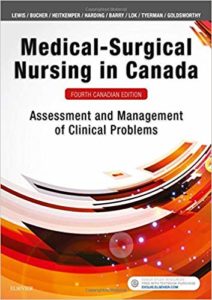 Medical Textbooks
My mom went back to college to get her Bachelor's degree in Nursing when I was about eight or nine years old. I remember being fascinated by all of the textbooks she bought for her courses. Sometimes I'd read them when she wasn't studying.
While I didn't necessarily understand everything they talked about, I loved the case studies in her textbooks and was proud of myself when I figured out how to pronounce the really long medical terms. These books also confirmed that I am in no way suited to be a doctor or nurse…although I have the utmost respect for people who can deliver babies, perform surgeries, place IVs, and stitch up wounds!
This might be the most unique Top Ten Tuesday post I've written so far. How many of you had similar reading habits as kids?