Hosted by That Artsy Reader Girl
I had such a good time putting this list together. How many of these tropes do all of you also enjoy?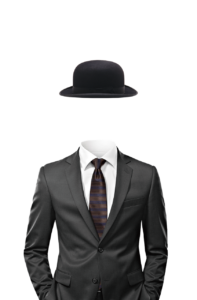 1. Unseen Antagonist
This trope tends to be most common in the horror genre. The main characters either never meet the antagonist or have encounters with him or her that the audience only gets a partial viewing of. Sometimes it's scarier to imagine what the bad guy looks like than to have that character described in full detail. 
2. Don't Go Into the Woods
My family lived in all sorts of places when I was growing up: on farms, in the suburbs, in a bigger city, and in small towns. Sometimes we lived right next to a forest, and sometimes we had to drive for a while to find one. Either way, I was so comfortable in nature growing up that I'm now fascinated by the thought of the woods being a dangerous place.
Yes, in some plots it absolutely is something to be avoided. This trope is just so different from my personal experiences that I can't stop reading about it. 
3. The Old Beggar Test
Do you remember how many fairy tales include a scene where the main character comes across an old beggar who asks for help but who can give you nothing in return for your kindness? I love seeing character react with empathy and kindness to these interactions. 
4. Helpful Aliens
This isn't a plot twist that happens as often as I'd like it to, but I always enjoy reading about aliens who want to help humanity in some way.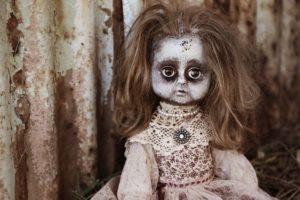 5. Spooky Paintings
Going to the art museum is my idea of a good time, especially when it comes to the anything from the Romantic era. There's something about Victorian paintings in particular that I really like. This is even more true when an author describes them in spooky ways. 
6. Unsympathetic Victims
Occasionally, I like to read short murder mystery stories. The most interesting ones to me involve victims that were honestly pretty terrible individuals when they were alive. Anyone can have sympathy for a victim who was pleasant and helpful. I appreciate the much greater effort it takes for a writer to create sympathy for a victim who had trouble getting along with others. 
7. Historical Fiction that Explains Our Past
For example, I truly enjoy reading stories about how humans built Stonehenge, domesticated dogs, or invented ships. Fiction can be a great way to explore why and how they did these things since not everything they knew about these topics was passed down through history. 
8. Feminist Retellings
I love fairy tales…even the ones that can have some problematic elements. So it's always cool when authors retell those old classics in ways that remain true to the original message while at the same time changing the parts of the plot that are understood in a totally different light now than they would have been many generations ago.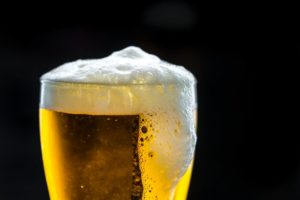 9. Humorous Twists in Serious Moments
I've discussed my general loss of interest in the horror genre on this blog before. One of the reasons why I still do read it on occasion is that some authors are really good at mixing humour with horror. The gory stuff still doesn't appeal to me, but I do like laughing and feeling a little fear at the same time. 
10. Drool-Worthy Fictional Food
The butter beer and many different types of magical candy in Harry Potter is a classic example of this. Basically, I like reading about types of food or drink that didn't exist in our universe when that book was first printed. Often, the really delicious-sounding stuff eventually becomes as real as it can be in our universe either through companies mass-producing it or through fans coming up with recipes that make it taste as close to the descriptions in the book as possible.