Hosted by That Artsy Reader Girl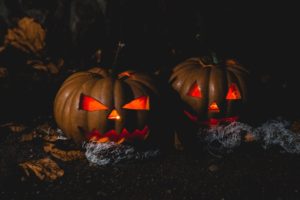 Happy (almost) Halloween to everyone in the Top Ten Tuesday community!
This is my favourite holiday of the year by far, so the end of October always has a few posts on this topic on my site.
If you feel the same way about this season, here are some free horror stories you can read online to get into the spirit of Halloween.
1. "The Bongcheon-Dong Ghost" by Studio Horang
This is a comic strip about a ghost looking for her baby.
2. "Candle Cove" by Kris Straub
Everyone has a favourite childhood show, but not all of them are as unique as Candle Cove.
3. "The Bog Girl" by Karen Russell
Is anyone else in the TTT community fascinated with bog bodies? I read as many non-fiction articles and books about them as I can find, but fictionalized accounts of them are interesting, too.
4. "Where Are You Going, Where Have You Been?" by Joyce Carol Oates
There are some disturbing themes in this tale, so click carefully if you hate violence (implied or actual). But I loved the character development in it, especially once the protagonist realizes just how few choices she's been left with.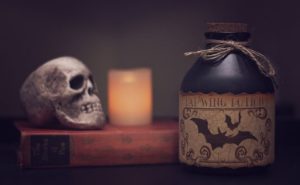 5. "Redcap" by Carrie Vaughn.
If you like dark fairy tales, definitely give this one a try.
6. "Hello Moto" by Nnedi Okoafor 
Anything in life can be turned into something frightening if it's described in the right way. In this case, it's wigs!
7. "Shiva, Open Your Eye" by Laird Barron
The writing in this short story was simply beautiful. I also enjoyed who the author chose to be the protagonist. Let's just say it might not be who you're expecting.
8. "Glashaus" by Madeline Gobbo and Miles Klee
There's nothing scarier than an old-fashioned haunted house.
9. "A Guilty Conscience" by Nicholas Gordon 
If you get scared easily, this is the best thing on my list to read. It's much less intense than everything else I recommended.
10. "eyes i dare not meet in dreams" by Sunny Moraine
Finally, this tale should only be read by people who don't get scared easily. And, yes, the title was not capitalized on purpose. That's how it's supposed to be written.