Hosted by That Artsy Reader Girl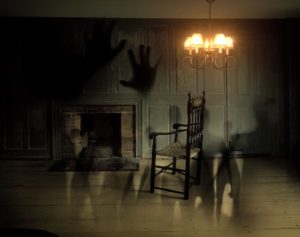 My favourite genre is science fiction and fantasy. Since that's an impossibly broad answer to this week's prompt, Books From My Favorite Genre, I decided to narrow it down to something specific: ghost stories.
I adore ghost stories, especially the ones that rely on psychological horror instead of jump scares or anything gory! They're one of the micro-genres under the speculative fiction umbrella that will always grab my attention.
The interesting thing about this list is how many classics it contains. I hadn't realized that so many top-notch authors have written about ghosts, but they have.
1. The Woman in Black by Susan Hill
This is one of my all-time favourite ghost stories because the spirit had a completely valid reason for haunting and hating the living. I won't give it away to those of you who haven't read it. Just know that you might end up sympathizing with the ghost more than you do with her victims. I sure did.
2. A Sincere Warning About the Entity In Your Home by Jason Arnopp
Since this is a short story, I can't tell you much about the plot other than it was written in the form of a letter from a former tenant to the current tenant of a very dangerous home. It's delightfully scary and quite well done, though.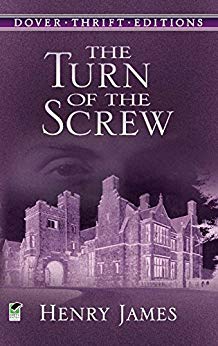 3. The Turn of the Screw by Henry James
We need to talk about the fact that season two of the Netflix series The Haunting of Hill House is going to be based on this story. I'm sure they'll make as many changes to the plot as they did with Shirley Jackon's novel, but I'm super excited to see how the screenwriters interpret something that wasn't as blatantly paranormal as The Haunting of Hill House.
My best guess is that they're going to amp up the hauntings by a thousand to make it work for the small screen.
4. The Little Stranger by Sarah Waters
Someday I need to write full reviews of the other Sarah Waters' novels that have enough speculative fiction content to fit into my Science Fiction & Fantasy tag on this site. Here is my review of the amazing film version of The Little Stranger, so all I'll say about it in this post is that it's about a crumbling mansion that may be haunted by the angry spirit of a child who once lived there. Both the book and the film were deliciously spooky, and I can't recommend them highly enough.
5. The Woman in White by Wilkie Collins
No, this has no connection to the first book on this list, although it would be quite interesting to see what the Woman in White would think of the Woman in Black. One of them is a ghost, and the identity and corporealness of the other one can't be shared here without giving away spoilers. (If corporealness wasn't an official word before, it is now!)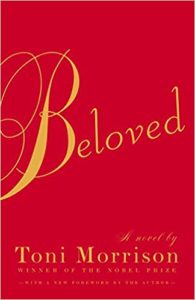 6. Beloved by Toni Morrison
My mom was so freaked out by the film version of this book that she almost walked out of the theatre. I wasn't with her for that viewing, but I loved seeing this tale about an ex-slave named Sethe who was haunted by what might have been the spirit of her dead child twenty years after she purposefully killed that child to prevent her from being taken back into slavery.
The best ghost stories in my opinion are the ones that explore parts of a culture that many people try to forget or downplay. The multi-generational horrors of slavery were laid bare in this tale, and that made it one of the most genuinely frightening things I've ever read.
7. The Haunting of Maddy Clare by Simone St. James
This is a library book I'm currently reading, so I won't say much about it other than the fact that it's about a ghost hunter who ended up being targeted by one of the spirits she was supposed to be vanquishing.
How spooky is that? It's definitely not the kind of attention I'd ever want.
8. The Raven by Edgar Allen Poe
I wish Edgar Allen Poe's work was talked about more than it currently is. (Maybe I should start reviewing it?) He wrote some incredibly frightening poems and stories that are as relevant now as they were in the 1800s when he first came up with them. I especially love "The Raven" because of how many different ways it can be interpreted. Was the speaker really being haunted, or was he imagining the interference of the raven and other strange occurrences as a way to deal with his guilt over murdering someone?
9. The Mist in the Mirror by Susan Hill
While I don't normally mention the same author twice in the same Top Ten Tuesday post, Susan Hill deserves a second mention. She really has the haunted house formula perfected. All of her books that I've read are perfectly frightening without being gory. The Mist in the Mirror is an especially good one to pick up after The Woman in Black because of how gothic it was.
There's something about the gothic style of ghost story, crumbling mansion and all, that I find quite appealing.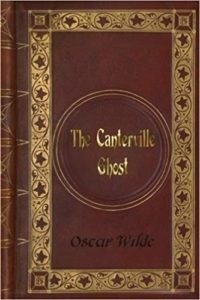 10. The Canterville Ghost by Oscar Wilde
All of the other options on this list are serious and frightening, so I thought I'd top it off with a classic parody of this genre.
Oscar Wilde is one of those famous authors that I've always been sorry I couldn't meet. He had a wonderful sense of humour that somehow feels just as fresh in 2019 as it did in the 1880s and 1890s.
His take on ghosts and haunted houses really should be read by anyone who enjoys these topics. I believe in finding the humorous side of whatever genre(s) you enjoy. There is definitely something to be said for being able to poke fun at what you like, and this is a fabulous example of how to do exactly that.
Also, it's satirical! I'll leave it up to you to figure out who or what Mr. Wilde was talking about here, but I found his insights to be pretty darn accurate.
How many of these books have all of you read? Who else in the Top Ten Tuesday community loves ghost stories? I'll happily accept your recommendations of similar tales if anyone has any!