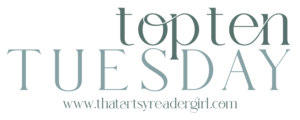 Hosted by That Artsy Reader Girl
If you're a new reader of this blog, let me explain something quickly before diving into my list.
Over the past few years, I've made a serious effort to put indie and small press authors at the top of my priority list for reviewing. I love well-known authors, too, but they have so many more opportunities to be introduced to new readers than someone who self publishes their work or who has secured a book deal with a tiny publishing company.
I believe in supporting other writers and giving them some free exposure on my friendly little corner of the Internet when I can.
So don't be surprised if you've never heard of any of these folks.
Honestly, I'll be shocked if you do know about them, but please tell me what you think of their work if that's the case. I haven't read these titles and therefore can't endorse them…yet?
All I know is that I was intrigued enough by them to download them when they were free. If you follow me on Mastodon, you'll see a list of free books every Thursday and occasional retweets of other free books on other days.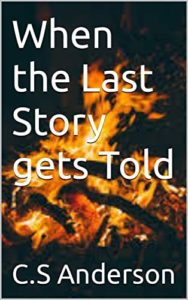 When the Last Story Gets Told by C.S. Anderson
Genre: Speculative Fiction
Why I'm Intrigued: I love campfire stories, and this sounds like it could be a good one.
Genre: Fantasy, Holiday, Speculative Fiction
Why I'm Intrigued: The premise sounds creative and whimsical.
Genre: Fantasy
Why I'm Intrigued: I always look up authors before writing reviews about their books. Mr. Peacock's blog was such a warm and friendly place that I want to see if his stories have that same vibe. Here's hoping that they do!
Genre: Fantasy (Probably?)
Why I'm Intrigued: Based on the sneak peek of the first page or two, the genre seemed more complicated than the blurb or cover covered. It's always interesting to have the possibility of being surprised by what you read and where the plot goes. Also, look that that gorgeous cover! Don't you want to gently step into it and quietly observe the interactions between the fawn and the young woman in the white dress?
Genre: Christmas Horror (which I only learned was a micro-genre this year!)
Why I'm Intrigued: Driving on winter roads is frightening. I can think of so many different perils on the road for this character, half of which could and often do happen in real life.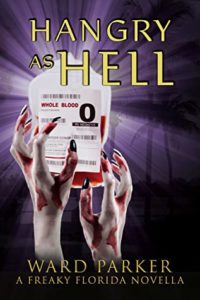 Genre: Fantasy, Humour
Why I'm Intrigued: Getting hangry is one of my character defects. Ha! It's also cool to see vampires mentioned who aren't young, healthy, and lusting after teenage girls.
Genre: Horror, Thanksgiving
Why I'm Intrigued: It's really hard to find non-sappy books about Thanksgiving. This might just be reviewed here for next Thanksgiving if it's not too gory and the storyline is good.
Genre: Fantasy, Mystery, Horror
Why I'm Intrigued: Most characters who sell their souls actually believe in the concept of a soul. I can see how it would be a lot easier to buy souls from people who think they aren't actually giving anything away.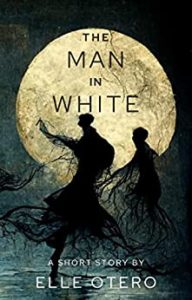 Genre: Horror or Inspirational….or maybe a quirky combination of both?
Why I'm Intrigued: Will this be closer to the horror or inspirational genres? Maybe it will be one of those rare books that's both? The blurb is so vague I can't tell, but that's what makes trying new authors so worthwhile.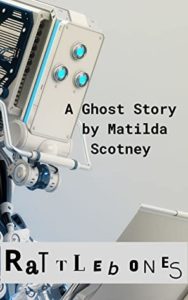 Genre: Paranormal Science Fiction
Why I'm Intrigued: I've read a ton of ghost stories and robot stories, but it's pretty rare for the two to be mixed together in my experience. Can you tell I'm drawn to authors who push the boundaries of their genres and play around with what readers expect to happen next?