Hosted by That Artsy Reader Girl 
I could have written a list two or three times this length! What a fantastic topic.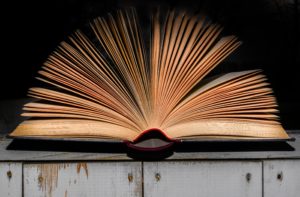 1. It's a healthy form of escapism.
2. It has introduced me to historical eras and events I may not know much about. I have no doubt this will continue to happen in the future!
3. It has let me meet people, both real and imagined, that I would have otherwise never met.
4. It gives me a chance to visit places I haven't seen in real life yet.
5. It lifts my spirits when I'm sad and gives me hope when I'm going through a rough time.
6. It shows me the beauty in our world.
7. It can be a wonderful way to learn about how others live. For example, you can read books about characters from cultures you didn't grow up in or who are dealing with sensitive issues that generally aren't considered polite to ask about in many societies unless you know someone quite well. (Even then, there are plenty of things I'd never bring up unless the person experiencing it mentions it first and says it's okay to ask questions!)
8. It can help you come up with new strategies to handle your own medical issues, experiences with prejudice, conflicts, etc. For example, I love reading books about other folks who have migraines or chronic headaches because of everything we'd have in common related to that.
9. It's hopeful. I love reading about how past generations solved their biggest problems or how characters tackle issues that seem insurmountable at first.
10. It's a wonderful way to make new friends though the blogging community and by discussing books with fellow readers.