Hosted by That Artsy Reader Girl
Some weeks I struggle to come up with enough items for a Top Ten Tuesday list, but this sure wasn't one of them. I could have easily given you all twice as many answers to this question. There are so many different things in our world that make me say, "Ooh! I want to read all about that."
Also, I decided to accentuate my list with gifs this week. I hope you all enjoy them.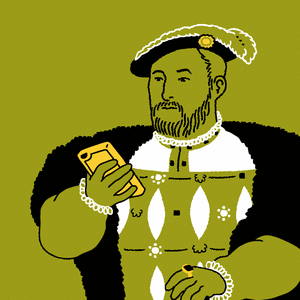 1.  It's Historically Accurate
I love it when authors research the time and place they're writing about in precise, accurate detail. For example, they might include descriptions of foods that truly were staples in the diet of that culture then, describe how people hunted/grew their food, or show what the average day was like for ordinary folks from that era. If I immediately know or later find out  that they got all of those little details right, I'm going to be quite happy with that writer.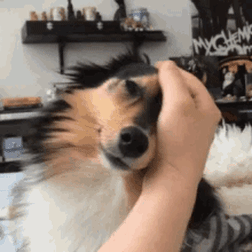 2. It Includes Non-Romantic Types of Love
If the main character's relationships are with their best friend, sibling, pet, or some other living being that isn't a romantic partner, I get excited. There's something refreshing about fiction written about these things, and I wish we had more books that explored why and how platonic relationships enrich all of our lives.
3. There Are Spaceships and Space Exploration
I grew up watching reruns of various Star Trek shows, and they taught me to look forward to the day when humans will be able to explore the universe. Any book that takes a similar approach to all of the wonderful things we might find if we ever visit other planets – or, better yet, meet other intelligent forms of life – is something I'm going to want to read.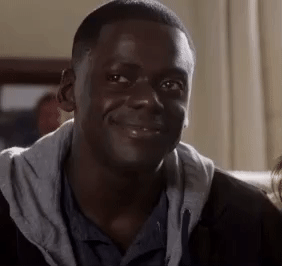 4. It's Willing to Poke Fun at Itself (and/or Its Genre)
If a story or character has enough self-awareness to make jokes about themselves, I immediately become even more interested in following them until the final scene. I love it when narrators realize they're following the same old tropes in their genre and do something to let the audience know that they're doing this on purpose.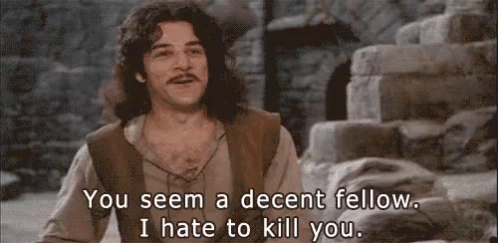 5. There's Compassion for and from Everyone
It's much easier for me to read about terrible things happening to characters if they have compassion for each other and if the author has compassion for them, too. If even an antagonist manages to do this like Inigo Montoya did in The Princess Bride, I'm going to read (or watch) that story over and over again.
6. LGBTQ+ People Get Happy Endings
This is starting to slowly shift, but I used to have the hardest time finding books about LGBTQ+ characters that had upbeat endings for them (when I could even find them at all!) I can't tell you how refreshing it is to finally read stories about people like me who get to live happily ever after in the last scene. We need many more examples of this, please.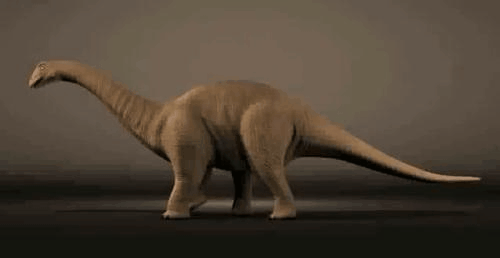 7. It's About Palaeontology and/or Anthropology
So you all already know that I like reading about history. I also enjoy reading fictional and non-fictional books about the things we've learned about what happened on Earth long before anyone started writing stuff down. Whether we're talking about   ancient humans or dinosaurs that went extinct millions of years before hominids existed, I want to read about all of it.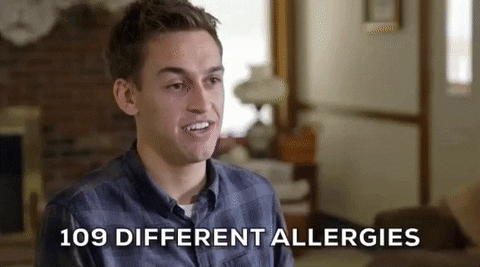 8. At Least One Character Has an Allergy to Something
I'm not allergic to 109 different things, but I do have multiple allergies. It is so rare for me to read books about people who are like me in this area that I get ridiculously excited when authors not only mention a character being allergic to something but describe it in medically accurate detail. We desperately need more representation in this area.
9. At Least One Character Has a Mental Illness
There are books out there about characters who have mental illnesses, but as someone who has personal experience with this topic I'd definitely like to see more stories that discuss it without using it as an excuse to vilify anyone. I feel like having more characters who have a mental illness will help reduce the stigma associated with it. It might also encourage more people to seek help when they're struggling with something.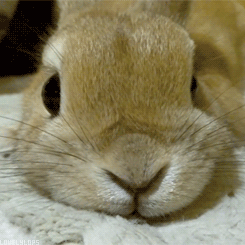 10. Someone Has a Beloved Pet (and That Pet Doesn't Die or Get Injured)
I'm allergic to many of the mammals that people commonly keep as pets, including cats, dogs, and rabbits. Since I can't live with any of these creatures, the next best thing would be to read about characters who live happily ever after with their pet(s). There's something so wholesome about that.
What do you all look for in a book? How much do we have in common here?