In J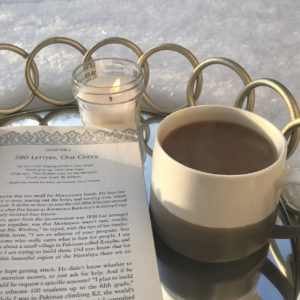 anuary of 2013, I began blogging once a year about everything I'd read that previous year.  This tradition began when my dad asked me how many books I've read in my entire lifetime.
I couldn't begin to give him an answer to that question, but it did make me decide to start keeping track from that moment forward. The previous posts in this series are as follows: 2020, 2019, 2018,  2017, 2016, 2015, 2014, and 2013.
The pandemic has continued to change my reading patterns. I finished more books in 2021 than I did during the few years before it. Now more than ever, I crave happy endings and lighthearted storylines over the more serious themes I used to enjoy.
I've nearly stopped reading horror entirely. The only type of it I can handle these days involves haunted houses or other places whose spirits resort to psychological horror instead of anything that spills blood.
Yes, i know that's super specific. I have no idea why my mind can handle those sorts of frights but no other.
As always, I've included links to the books on this list that I've reviewed here or will be blogging a review of in early 2022.
Biographies, Autobiographies, and Memoirs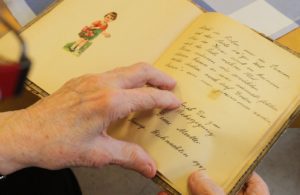 "American Bastard" by Jan Beatty
"No Cure for Being Human" by Kate Bowler
"Waves" by Ingrid Chabbert
"Fauci: Expect the Unexpected: Ten Lessons on Truth, Service, and the Way Forward" by Anthony Fauci
"A Womb in the Shape of a Heart" by Joanne Gallant
"American Baby: A Mother, a Child, and the Shadow History of Adoption" by Gabrielle Glaser
"One Pound, Twelve Ounces: A Preemie Mother's Story of Loss, Hope, and Triumph" by Melissa Harris
"Baby Girl: Better Known as Aaliyah" by Kathy Iandoli
"Natural Killer: a Memoir" by Harriet Alida Lye
"The Plague and I" by Betty MacDonald
"Broken Spaces and Outer Places" by Nnedi Okorafor
"Costly Grace: An Evangelical Minister's Rediscovery of Faith, Hope, and Love" by Rob Schenck
"Call the Midwife" by Jennifer Worth
"Shadow of the Workhouse" by Jennifer Worth
Fiction
"Searching for Sam" by Sophie Bienvenu
"Jane Eyre" by Charlotte Brontë
"Between Before and After" by Maureen Doyle McQuerry
"A Funny Kind of Paradise" by Jo Owens
"Gratitude" by Delphine de Vigan
"A Christmas Carol" by Charles Dickens
"Once Upon a Wardrobe" by Patti Callahan
History
"White Unwed Mothers: The Adoption Mandate in Postwar Canada" by Valerie Andrews
"The Toronto Book of Love" by Adam Bunch
"The Secret History of Home Economics: How Trailblazing Women Harnessed the Power of Home and Changed the Way We Live " by Danielle Dreilinger
"A Short History of Humanity – A New History of Old Europe" by Johannes Krause and Thomas Trappe
"How to Survive in Medieval England" by Toni Mount
"Four Lost Cities: A Secret History of the Urban Age" by Annalee Newitz
"The Doctors Blackwell: How Two Pioneering Sisters Brought Medicine to Women and Women to Medicine" by Janice P. Nimura
"Ancestors: A Prehistory of Britain in Seven Burials" by Alice Roberts
"The Secret History of Food: Strange but True Stories About the Origins of Everything We Eat" by Matt Siegel
Poetry
"A Thousand Mornings" by Mary Oliver
"Blue Horses" by Mary Oliver
"Dog Songs" by Mary Oliver
Science Fiction and Fantasy
"The Children of Green Knowe" by Lucy M. Boston
"A Psalm for the Wild-Built" by Becky Chambers
"Remote Control" by Nnedi Okorafor
"In the Company of Men" by Véronique Tadjo
"Project Hail Mary" by Andy Weir
Science, Health, and Medicine
"Why Smart People Make Bad Food Choices: The Invisible Influences That Guide Our Thinking" by  Jack Bobo
"Unwell Women: Misdiagnosis and Myth in a Man-Made World" by Elinor Cleghort
"The Book of the Earthworm" by Sally Coulthard
"People Count: Contact-Tracing Apps and Public Health" by Susan Landau
"Rituals & Myths in Nursing: A Social History" by Claire Laurent
"Exercised: Why Something We Never Evolved to Do Is Healthy and Rewarding" by Dan Lieberman
"A Story of Us: A New Look at Human Evolution" by Lesley Newson
"You Bet Your Life: From Blood Transfusions to Mass Vaccination, the Long and Risky History of Medical Innovation" by Paul A Offit
"Beyond Soap: The Real Truth about What You Are Doin to Your Skin and How to Fix It for a Beautiful, Healthy Glow" by Sandy Skotnicki
"Lifelines: A Doctor's Journey in the Fight for Public Health" by Dr. Leana Wen
"American Contagions: Epidemics and the Law from Smallpox to Covid-19" by John Fabian Witt
Sociology and Psychology 

"The Hospital: Life, Death, and Dollars in a Small American Town" by Brian Alexander
"The Comfort Book" by Matt Haig
"May We Suggest: Restaurant Menus and the Art of Persuasion" by Alice Pearlman
"The Lost Art of Doing Nothing: How the Dutch Unwind with Niksen" by Maartje Willems
"Veils of Distortion: How the News Media Warps Our Minds" by John Zada
Young Adult
"Dark Waters" by Katherine Arden (Review coming in 2022)
"Dead Voices" by Katherine Arden (Review coming in 2022)
"Small Spaces" by Katherine Arden (Review coming in 2022)
"The One Hundred Years of Lenni and Margot" by Marianne Cronin
"The Lion, the Witch, and the Wardrobe" by C.S. Lewis
"Prince Caspian" by C.S. Lewis
"The Voyage of the Dawn Treader" by C.S. Lewis
"The Silver Chair" by C.S. Lewis
"The Horse and His Boy" by C.S. Lewis
"The Magician's Nephew" by C.S. Lewis
"The Last Battle" by C.S. Lewis
How did all of your reading habits change over 2021? Did you read any of these books?