Every December I make a list of my most popular posts of the year. This is something I first began doing in 2017 with a roundup of my 10 most popular posts.
In 2018, I decided to double that number in response to my blogging friend Tom Williams doing the same thing. I continued that tradition in 2019 and 2020 and am back again today with this year's entry.
This year's list won't be as accurate as it was for previous years because the Google Analytics on my site isn't collecting information anymore and I've missed out on some data while trying to figure out why it stopped working.
What can you do? Nothing in life works perfectly all of the time, and I'm grateful for the information I do have about visitors to this site in 2021. Hopefully, my 2022 analytic information will be complete.
The other unusual thing about this year was that I blogged less often during it. I used to write posts on Mondays about fitness, speculative fiction, meditation, and other topics. This wasn't something I had a lot of emotional energy for this year due to grief and other aspects of the pandemic, so most of my posts were of more structured topics like book reviews or responses to blog hops like Top Ten Tuesday (TTT) or the Wednesday Weekly Blogging Challenge (WWBC). (Those acronyms are included below when applicable).
We will see if this changes next year.
With all of that being said, here are some of my personal favourite posts in no particular order:
. Search Engine Questions from 2020 
This is often my most amusing post of the year! People search for the oddest and funniest stuff online.
 What I Read in 2020 
A Photo Essay Update on Damaged Toronto Trees 
How I Changed My Mind About Weightlifting 
My Interview at Ginger Nuts of Horror
My Goals for 2021 (WWBC)
What I Include In My Content Warnings and Why
And here are my 10 most popular posts of 2021 according to the data that Google Analytics was able to collect: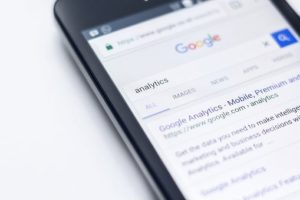 10. My Greatest Weakness (WWBC)
9. Places in Books I'd Love to Live (TTT)
8. Colourful Book Covers (TTT)
7. Books That Made Me Laugh Out Loud (TTT)
6. Books I Loved That Made Me Want More of Them (TTT)
5. LGBT+ Book Quotes (TTT)
4. Bookish Gifs (TTT)
3. Books With Mountains on Their Covers (TTT)
2. Books I'd Gladly Throw Into the Ocean (TTT)
1. Books About Fresh Starts (TTT
I love that fact that Books About Fresh Starts was my most popular post of 2021.  May 2022 be a better year for us all!