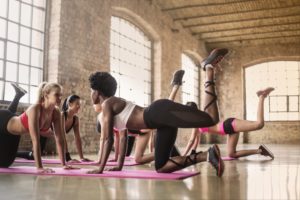 While I briefly dabbled with trying yoga once many years ago, I actually dove into it for real a couple of weeks ago.
With all of the restrictions on when and why we're permitted to leave our homes in Toronto these days due to the Covid-19 epidemic, this seemed like the perfect time to branch out and try something new.
Here are a few wonderful things that have stood out to me about this form of exercise as I've been acclimating to it. I'm keeping this post short and sweet because I'm still so new to yoga in general. Perhaps I'll write longer posts about it in the future!
If any of you have been doing this form of exercise longterm, I'd sure love to hear your favourite things about it as well.
The Focus on Balance and Flexibility

All of my other regular workout routines are heavily immersed in cardio and strength training exercises.
Yoga requires my body to bend and flex in ways that are quite different from dancing or lifting weights.
Instead of bracing myself to lift a heavy load or pivot to a new dance move, I'm learning how to better hold my balance with a tricky position and gently stretch just a little bit further every time.
The Attention Paid to Breathing Patterns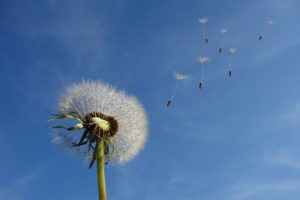 Breathing isn't something I consciously think about with other forms of exercise unless I'm out of breath for them.
Even then, the only aspect of it that crosses my mind is generally how many seconds or minutes are left until my body can slow down and catch up on some of the air it requires.
The incredible thing about yoga is how much your breath matter even though I've yet to become out of breath with any of the poses I've done so far.
I've actually started to pay closer attention to my breathing during times of the day when I'm not exercising as well as a result of these workouts.
It's so interesting to see how these sessions are affecting me in that way. This wasn't something I was expecting to happen at all.
The Reinforcement of Mindfulness

Yoga is the slowest type exercise I've ever discovered. Everything about it encourages me to pay close attention to what I'm currently doing and think of nothing but holding my current pose.
There is something incredibly relaxing about turning away from all of the distractions of the world we currently live in and existing in a moment.
The fact that I can do that while also getting a good workout in only makes it better.