I've been thinking about mindfulness a lot lately. It's a habit that needs to be built up and reinforced over a long period of time. Mindfulness is not the sort of thing that you can achieve in an hour, a day, or a week.
With that being said, there are certain experiences in life that can give you valuable opportunities to become more mindful.
Waiting in Line
One of the easiest but also most surprising changes that came into my life when I started trying to be more mindful happened the next time I stood in a line.
Rather than impatiently wondering how much longer I'd be waiting or why some shoppers wait to begin to search for their wallet until every single item has been bagged and scanned, I started framing this as an opportunity to observe how people behave when they have nothing to do.
Some folks become so engrossed in their smart phones that they don't notice anything going on around them. Others try to strike up a conversation with the first person to catch their eye. (The jokester in me wonders if the first group is always desperately trying to avoid the second one!)
You will overhear interesting snatches of conversation as well. People will talk about all sorts of things if they get bored and restless enough. The conversation I found most thought-provoking, believe it or not, had to do with whether or not a child truly needed more socks. One of the adults who was buying clothing for her thought she did. I can't remember what the other one said, but it was fascinating to listen to them quietly discuss how many socks a child truly requires.
These days I enjoy watching the crowd move so much that I'm actually a little sorry when I reach the front of the queue and can no longer quietly pay attention to people who are standing so close to me.
Not Getting What You Want
Many years ago I interviewed for a job that I desperately wanted. It was with an organization that shared some of my biggest ideals, and so I began dreaming about what it would be like to be paid to pursue them. The hours, location, responsibilities, and salary were also exactly what I was looking for.
I thought I had a good shot at being offered it, so I was crushed when that didn't happen.
It took me a long time to get over that dream I'd imagined. One of the things that helped the most was focusing on what I could do in that exact moment to feel better.
I couldn't have the experiences I'd fantasized about, but there were a lot of other things I could do to cheer myself up as well as to prepare for future opportunities that were sure to come my way.
Government Bureaucracy 
Is there anything more annoying than waiting for a government agency to process your paperwork or make a decision?
I've had a lot of experience with this one. Becoming a Canadian citizen is an opportunity to live in the moment that literally lasts for years. There are so many steps along the way that you have no control over whatsoever.
Once you file all of the appropriate paperwork, it's up to government employees that you'll never meet to decide whether to approve, delay, or reject your application. They are impervious to how long it might take to process your application or how anxious you are to know the results.
If I could go through the process again, I'd be much more relaxed this time around. Waiting for the government to make a decision would give anyone the patience of a saint.
There are so many other examples I could give of how dealing with bureaucracy can actually be a good mindfulness tool, but I think I'll save them for a future blog post.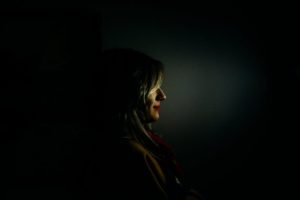 Injuries, Pain, and Illnesses
Whether you're waiting for possibly scary test results from your family doctor or figuring out how to go grocery shopping when you're having trouble walking, injuries and illnesses provide a wonderful opportunity to live in the moment.
There is nothing anyone can do to speed up the amount of time it takes to find out if you have a life-threatening disease or for a broken limb to fully heal. In the meantime, you are left with a body that isn't behaving the way you'd like it to.
My experiences with this have been mild and transitory so far, but there still have been a few times when I lived in limbo for a while. I'd be lying to you if I said that I was always peaceful during those long waits. It's frightening not to know what the future holds, and I am definitely not a mindfulness guru.
With that being said, keeping my attention on what was happening in the present moment did help me to worry less about what might or might not happen to me in the future.
Grief
Someone I knew died years ago before they had a chance to tie up all of the loose ends in their life. Our relationship had been  complex and sometimes difficult for many different reasons, so I was surprised by the grief I felt after they were buried.
There had always been a small part of me that held onto a faint hope that our relationship would eventually improve. Having that sliver of hope snatched away for good was sad.
You can't change the past, though. It is what it is, and remaining mindful as I adjusted to this change in life helped me to accept the finality of this person's death. Not everyone gets the chance to fix the things they could or should have tried to fix much earlier on in their story.