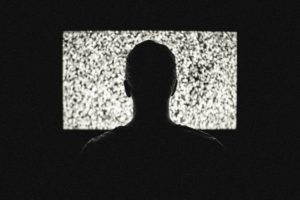 When I was a kid, my family didn't own a television at all for a few years there. There were other parts of my childhood when we owned a TV but didn't have cable. The handful of channels that we could watch for free during those years almost never had science fiction reruns or content of any kind, although I did eagerly watch it whenever I could find it.
We also rarely went to the movie theatre until I was well into my teens, so I hadn't seen a lot of well-known films in general by the time I grew up.
I've caught up on many of the science fiction classics since then, but there are still quite a few of them that I haven't gotten around to checking out yet.
Today I'm going to be listing as many of the ones I haven't seen as I can think of. Some of them have since been remade, so I'm including the year they came originally came out if there's a newer version of it that I recognized. Often there are so many changes from the original to the remake that it's almost as though we're talking about two separate franchises.
Next week, I'll be publishing a similar post about fantasy films. The lists for both categories were so long that I thought they each deserved their own post.
Will I ever watch the shows on this list? I have no idea! My current to-watch list is so long that for now I'm going to continue focusing on more modern films, but it might be fun to catch up on the old ones someday as well.
The Thing
Westworld (1973)
Robocop
The Abyss (1989)
Thx1138
Moon
A Clockwork Orange
Ghost in the Shell
Invasion of the Body Snatchers
Brazil
Close Encounters of the Third Kind (1977)
Mad Max
Solaris
The Day the Earth Stood Still
Forbidden Planet
2001: A Space Odyssey
How to Train Your Dragon
Metropolis (1927)
The Day the Earth Stood Still (1951)
Frankenstein (1931)
King Kong (1933)
2010
Fantasia
The Andromeda Strain (1971)
Flash Gordon
Logan's Run (1976)
Dune
Soylent Green
Stalker
I was going to add the Alien and Predator series to this list, too, but I can't remember for sure if I've seen any of them or not. They're so well-known in pop culture that I know their basic plots even though I don't know which of the films in either of these series I've actually seen.
What classic science fiction films have you never seen? On a humorous note, which classic science fiction films can you not remember if you've watched but know a few things about anyway?