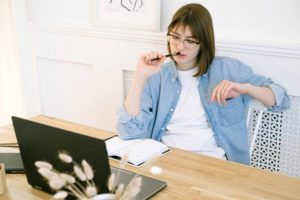 Why, yes, I did write the same sort of post last summer! It was such a smashing success that I've decided to do it again.
Last year's peek at upcoming posts has since been edited to include links to everything that I ended up writing.
Some of the stuff listed below are ideas from last year that I didn't end up writing then but plan or hope to change this time around.
Once again, I'll edit this post to include links to the posts of anyone else who decides to write about this same topic. I love getting sneak peeks of what all of you are working on!
Title: Mindfulness Exercises for a Bad Mood
Publication Date: August 3
Why: This is something I talked about writing last year. My research into the topic has finally culminated in enough knowledge to share what I've learned.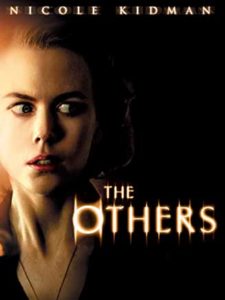 Title: A Review of The Others
Publication Date: August 20
Why: The 2001 film The Others is my all-time favourite haunted house story. I've been raving about it here for years and finally found space in my editorial calendar to officially review it.  If you haven't seen it yet, this is your chance to go rent it so we can gush about it together.
Title:Wednesday Weekly Blogging Challenge: Favourite Things to Do in the Autumn
Publication Date: September 23
Why: Autumn in Toronto is gorgeous and filled with amazing things to do, many of which are outdoors and therefore will hopefully not be affected by Covid-19. Fingers crossed.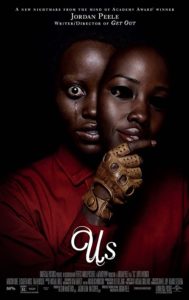 Title: Dodging Doppelgängers: A Review of Us 
Publication Date: October 15
Why: Am I the last person on Earth to see Us? Possibly.  It was still a great deal of fun to watch, though, and is perfect for Halloween, my favourite holiday.
Title: Wednesday Weekly Blogging Challenge: Funniest Things That Have Happened To Me
Publication Date: November 18
Why: These stories would otherwise never fit into the theme of this site. Their topics range from alternative uses for adamantium (the fictional alloy used to coat Wolverine's bones in the Marvel universe) to what it's like when acquaintences get so confused about certain facts about your life like your racial identity that they argue with you about how everything really must work.
Title: Stained Property: A Review of The Red Lodge (Seth's Christmas Ghost Stories)
Publication Date: December 3
Why: Did you all know that telling Christmas ghost stories was a tradition in England in the 1800s and early 1900s? Seth's Christmas Ghost Stories is a series of those tales. I've written reviews of all of them and will publish them in December 2020 and December 2021. This is something I'm really excited to share with you all as some of them aren't well known at all in our era. And what's better than shining light on excellent stories from the past?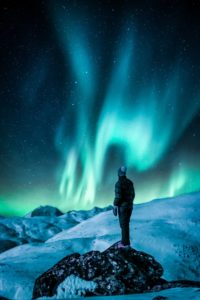 Title: Fitness and the Holidays
Publication Date: December 7
Why: Like a lot of folks, my healthy habits tend to slip up a bit over the holidays. I've been meaning to talk about this topic for years and decided to finally bite the bullet in 2020.
Title: My 20 Most Popular Posts of 2020
Publication Date: December 28
Why: One, I enjoy sharing the posts that resonated with all of you the most. Two, seeing how the trends change over time helps me figure out what to focus on in the coming year.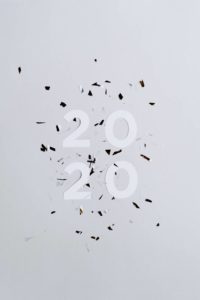 Title: Search Engine Questions from 2020
Publication Date: December 31
Why: The pure frivolity of it all. Some of these search engine questions are hilarious but don't make enough room to be expanded into a 500-1000 word post. So why not let them shine in a few sentences instead?
Title: What I Read in 2020
Publication Date: January 4, 2021
Why: This is something I've written about annually for a long time. It's always fun to take a look back at how many books you've finished!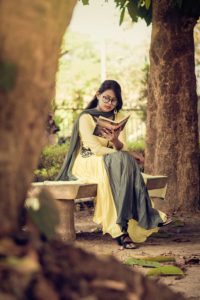 Title: Modern Classics Series (tentative title)
Publication Date: Unknown.
Why: Eventually, I hope to start recommending science fiction and fantasy books written in the last 20 years that I believe will be considered classics in the future. I still need to do a lot more reading before beginning this series, though!
Title: How to Find Your Way Home in Minecraft
Publication Date: Unknown
Why: I stopped playing Minecraft. Someday when I regain my interest in it I hope to write this post.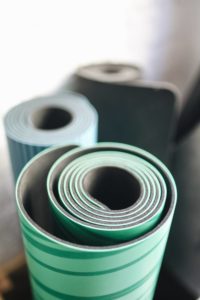 Title: 3 Benefits of Taking a Yoga Class
Publication Date: Unknown.
Why: Even if fitness classes were open here at the moment, Covid-19 and what we know about how it spreads makes this stuff far too high risk for me to take that gamble.
Title: Health and Fitness at the Library
Publication Date: Unknown.
Why: *Me glaring at Covid-19 for shutting down all of the cool library programs I was going to promote here*
Title: 5 Places You Should Visit on a Trip to Ontario for Canada Day
Publication Date: Unknown.
Why:  Damn you, Covid-19!