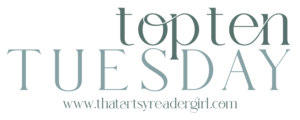 Hosted by That Artsy Reader Girl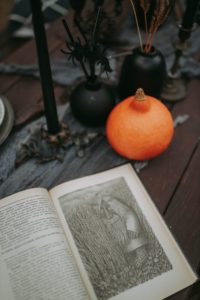 The original theme for this week was "atmospheric books."
I was utterly stumped by it, so I'm going to turn my response into a Halloween post instead. Here are ten LGBTQ+ horror novels I have not read yet because I've lost a lot of interest in the horror genre since 2020.
When I do read horror these days, I avoid pandemic-related themes and am much less willing to read anything gory that I was in the past. (Granted, gore was only a rare and occasional part of what I read back then, but now I can do so much less of it than even that!).
It's been almost four years with few if any adjustments to these mental rules for myself, so this might be a permanent change to my reading habits.
1. The Luminous Dead  by Caitlin Starling
2. Carmilla: The First Vampire by Amy Chu
3. Things Have Gotten Worse Since We Last Spoke by Eric LaRocca
4. Meddling Kids by Edgar Cantero
5. Yellow Jessamine by Caitlin Starling
6. Echo by Thomas Olde Heuvelt
7. Evergreen by Devin Greenlee
8. The Shadow of Oz by J. Michael Wright II
9. To Kill a Shadow by Katherine Quinn
10. Summer Sons by Lee Mandelo
If you've read any of these, please feel free to tell me what you thought of them.
If you have other suggestions for Halloween and/or speculative fiction LGBTQ+ reads, I'd love to hear them, too.
Finally, if neither of those apply or if you're in a chatty mood and want to answer multiple questions, tell me how the pandemic has (or hasn't) changed your reading habits. I've spoken to several folks who had similar reactions to mine and wonder how common it is.