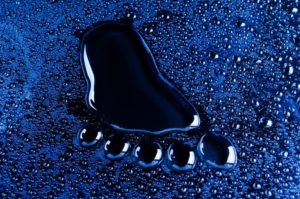 Today's post is going to be a little shorter than normal. Why write more words than you have to?
As I mentioned last week, the weather here in Ontario has been unusual in all sorts of different ways over the last few years. We have finally seemed to drift away from the summer-like heat of September and early October, but we're continuing to experience the same kinds of heavy rainstorms we did this past spring and summer.
Yesterday was a particularly drizzly day. We didn't get many millimetres of rain, but it did rain off and on so frequently that it felt like the world was always going to be this damp. What made me giggle about this thought was that only a few days ago I felt like the world was going to remain hot and humid forever.
Oh, how things change. Sometimes it happens when we least expect it, too.
I stood in front of my window and watched the rain fall. There weren't any particular thoughts rolling through my mind in that moment. It was relaxing to watch the people, cars, and bicyclists pass by on the ground below me.
Suddenly, I remembered a story from my childhood that had to do with rainy days and the things people do on them.
Old Memories Surfaced
When I was a child, I loved going out for long walks in the rain. My mother didn't know this at the time, but I used to collect some of the earthworms that crawled onto the sidewalks when the ground became too soggy to hold them.
Some of those worms came home with me if I thought they weren't strong enough to survive outside or if I hadn't already picked up my fair share of them during the current storm. Sometimes people accidentally stepped on worms on the sidewalk. It made me sad to see them injured. I tried my best to help out the ones I could. There was an aquarium filled with soil and plants in my bedroom where they could live safely, so that's where I put them.
A year or two later, my family moved a few thousand miles away. One of the many things we did before we packed up the moving van and began a new chapter of our family's adventure in the same state my siblings and I were born in was to take that aquarium and dump the soil (and earthworms!) into our backyard. I assume we repotted the plants as well, but I don't remember that part of that day.
It wasn't until all of the soil had been dumped out that mom noticed there were an extremely large number of plump, healthy worms wiggling around in it. I believe I told her what I'd been doing at that point and that she was surprised by it. One of my strongest memories of that day was feeling surprised that she hadn't noticed what I'd been up to. I'd always assumed that she had ways of knowing everything her kids did!
It's funny how a storm can dredge up half-forgotten moments like that. I hadn't thought about that memory in years.
Mindfulness Through It All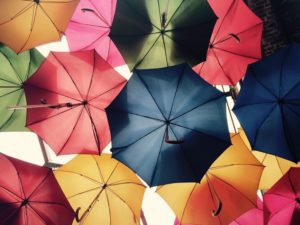 The rain continued to fall yesterday. I saw people scurrying on the street below. They stayed close to the buildings and other covered parts of the street. Maybe that was why I only saw a handful of opened umbrellas being used down there? The sidewalk was quite damp, but there weren't too many big puddles on the ground.
One of the things I appreciate the most about practicing mindfulness is how it frees me to enjoy little moments like this one.
I smiled at the memories that cropped up in my mind. When they faded away again, I returned to watching what was happening on the street.
There's something beautiful about living in the moment like that. I was grateful for the rain and for the time to relive a happy, old memory before returning to the present day.