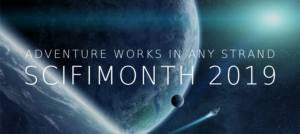 This month I'm participating in the Scifi Month challenge that was created by the bloggers at One More. Click on the link in that last sentence for more information or to sign up yourself.
There is still time to pick a few of their prompts and join in if you're interested.
Today's prompt was pretty self explanatory: kickass heroines. Here are a few of my many favourite heroines from various science fiction universes.  It was tricky to keep this post to a manageable length. I could have easily written a full post about every single character on this list.
Not everything on this list has been turned into a TV show or film yet. (Here's looking at you, Feed and Wild Seed.) Whenever possible, I provided a photo of the character in question, but there are a few book covers as well.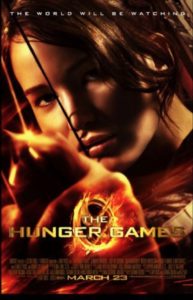 Katniss Everdeen from The Hunger Games by Suzanne Collins. 
Why She's Admirable: She volunteered to take her sister's place in The Hunger Games despite knowing that only one of the twenty four contestants will survive each year. There were many other things she did in this series that make me look up to her, but her willingness to die in her sibling's place in the beginning of book one endeared her to me forever.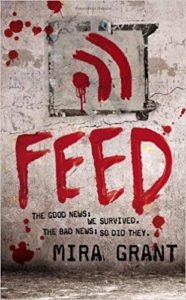 Georgia Mason from Feed by Mira Grant 
Why She's Admirable: Going out to wander around in a world filled with zombies is the last thing I'd do in a zombiepocalypse. The fact that this character did that so regularly impressed me. Her work as a blogger only made me look up to her more.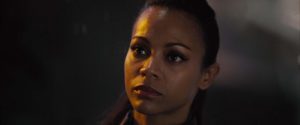 Nyota Uhura from Star Trek and Star Trek: Into Darkness
Why She's Admirable: While I can find something to like about nearly any character from the rebooted Star Trek universe, Uhura is the cream of the crop. She was a highly intelligent linguist. More importantly, she had common sense. This is something that every spaceship crew member needs a copious amount of in order to have any hope of survival.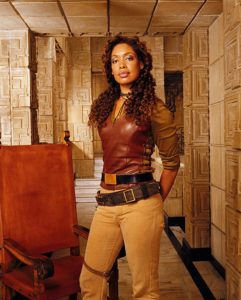 Zoe Washburne from Firefly 
Why She's Admirable: Nothing stands between her and her goals in life. From fighting for freedom in a war that couldn't be won to falling in love to making a new life for herself over and over again, Zoe knows how to get back up and try again.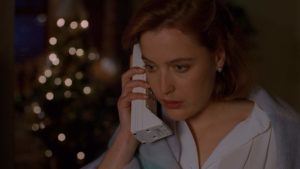 Dana Scully from The X-Files 
Why She's Admirable: She never stopped searching for scientific explanations for the bizarre things that she and her partner discovered during their many investigations. There's something to be said for being that tenacious!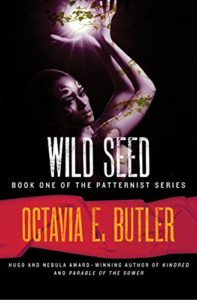 Anyanwu from Wild Seed by Octavia E. Butler
Why She's Admirable: What's not to admire about a demigod who used her powers to make the lives of ordinary people better? Not only that, but she did so quietly and behind the scenes without expecting any sort of reward for it. This was a very different approach to having powers than certain other characters in this universe had, and it made me appreciate how careful she was about using her abilities.