Hosted by That Artsy Reader Girl
While I was coming up with this list, I tried to make everything fit the same sentence structure. It bothered me just a little bit that I had to break that pattern for one of my answers.
There are five genres I read less of these days and five I've started to spend much more time exploring.
I Read Less Poetry
I Read Less Horror
I Read Less Fantasy
I Read Less Romance
I Read Fewer Series and Long Works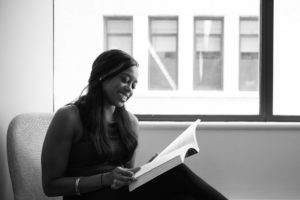 I Read More Biographies
I Read More Hard Science Fiction
I Read More History
I Read More Hopeful Fiction, Scifi or Otherwise
I Read More Science
In general, I find that I'm becoming more interested in books that talk about real-life issues (even if the plots themselves are fictional) and have a faster-paced structure than what I read when I was in school. It's also nice to find authors who take a hopeful but realistic approach to their topic, whatever that topic may be.
This isn't to say that I dislike poetic passages or metaphors. A few of them sprinkled into a book are nice, but I'm not as thrilled about reading an entire novel's worth of that sort of thing as I used to be.