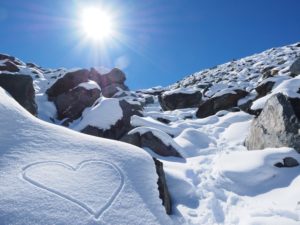 Here is this week's list of comic strips, articles, studies, death notices, short stories, poems, and other links from my favourite corners of the web.
I thought it would be interesting to collect Valentine's Day themed posts for this week because I don't actually celebrate this holiday.  It's fascinating to see the world through the eyes of those who enjoy it.
How to Be Comfortable Alone on Valentine's Day via MBTTTR. This was such a thought-provoking post about relationships, marriage, and why it's sometimes better to be single.
What the Phrase "Make Love" Used to Mean. Don't worry! This link is far more innocent than what you're thinking. Part of the reason why I'm sharing it with you is that there was a throwaway line in the children's novel Anne of Green Gables about one of the character writing too many stories about people making love. I had no idea what the original meaning of this phrase was and so I was completely confused by that line. It didn't fit the era or the characters at all, and now I know why.
Thomas the Blind, Bisexual Goose to be Buried Next to Partner Henry the Swan.Yes, this really happened. It would make a fantastic Valentine's Day movie.
Am I 'Normal?' Average Sex Frequency Per Week Linked To Age. It would be interesting to see the full spread of data for the numbers. As in, is there a big group of people who rarely have sex and another group who has it much more often than average? Or do most folks truly have sex once or twice a week?
Popular Valentine's Day Gifts I Won't Be Buying My Valentine via AmberLeventry. I couldn't agree with this blogger more. My spouse and I have never celebrated Valentine's Day. It's simply not our thing. If we ever change our minds about it, I'm sure we'd do something non-traditional for it.
Children Learn Rules for Romance in Preschool. It blows my mind that teachers still reinforce stuff like this.
St. Theophilus the Penitent. This was quite the read.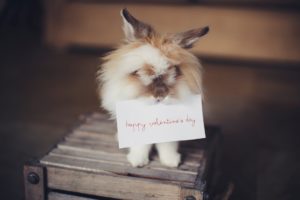 Why Do Birds Get Divorced? I never would have guessed that mating season for birds could be this complicated. Also, the title is one of the best ones I've seen online in ages.
Victorian Valentine's Day Verses for Rejecting Unwanted Suitors via MimiMatthewsEsq.  Some of these made me shake my head. Wow.
Flappy Valentine. The last panel was the best one.
Dr. J Breaks Down Sex and Burning Calories. I really like it when bloggers take the time to write creative and humorous posts like this one.
From Ivory Darts, Golden Arrows:
"I've met other things lonelier than you. These mountains are populated by isolates. All the people keep to themselves, all the caves are filled with moaning bears, and all the nests are full of eggless sparrows. There was a war a long time ago, and now no one speaks to anyone else. If babies are born, they're left at the post office, and I mail them off to other places."