"Isn't it splendid to think of all the things there are to find out about? It just makes me feel glad to be alive—it's such an interesting world. It wouldn't be half so interesting if we knew all about everything, would it? There'd be no scope for imagination then, would there?" – Anne of Green Gables by Lucy M. Montgomery
Anne Shirley has been on my mind recently. When I was a kid, I only ever read the first three books in the Anne of Green Gables series. It wasn't until I became an adult that I discovered what happened to her in Windy Poplars and beyond, so her childhood to teen years made the biggest impression on me.
She was an imaginative girl who often flipped between bubbly enthusiasm and being in the "depths of despair" depending on what sort of trouble she might have accidentally found herself in.
I'm fortunate to live in a walkable neighbourhood, so I can get nearly anything I need here without stepping onto the subway. This has been wonderful during the pandemic as I can walk by a nearby shop and see how busy it is before deciding whether I should buy groceries and other necessary supplies now or wait a day or two when there are fewer people there.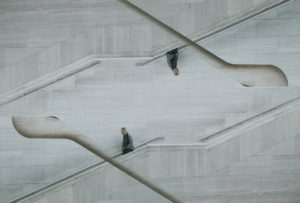 It also means that the days bleed into each other. I'm being so conscientious about where I go that I tend to see the same trees, shops, strangers, and even pigeons that I did last week, last month, and approximately a million years ago in March when the first wave of this pandemic hit Toronto.
(No, I'm not joking about the pigeons there. We have a flock of them that has chosen a specific area as their home and always returns to it after foraging elsewhere. I affectionally refer to them as our "pet" birds).
I used to find scope for imagination in things that I only saw and heard occasionally like attending specific street festival or planning an afternoon trip to a park in a different part of the city that requires one to ride the subway or take a streetcar with a multitude of strangers.
Now the only differences are changes in the weather and maybe the occasional new coat or pair of shoes a neighbour might want to show off if we pass each other on the street.
Like most of you, I'd imagine, my world is small, yet there is still scope for imagination here. The outside world might remain more or less the same from one day to the next, but that doesn't mean your mind must do the same.
Even the smallest changes in a community can be attention grabbing now. The first autumn leaves that peeked out from a sea of green were prettier than they've been in years.
There are books to read and movies to watch that will take you anywhere you want to go, including places that weren't accessible to mere mortals at all except through our imaginations!
Art museums themselves might be closed or scratched off many of our visiting lists, but art itself remains.
This is our new normal.
Someday future generations will ask what this time period was like.
I'm taking notes of my experiences. Some of them end up as blog posts here, while others have been scribbled down into a private journal I may pass down to my nephews someday.
Pretending to be a time traveller is another way to find scope for imagination. What is perfectly ordinary to us may be fresh and interesting to someone a century from now.
How would you explain the idiosyncrasies, irritations, and immeasurable moments of our era to them?
That one question in and of itself makes my mind tingle with possibilities.
Where have you all found scope for imagination recently?