Click on the tag "hope" at this bottom of this post to read about all of my suggestions for hopeful science fiction. If you have recommendations for future instalments of this series, I'd sure like to hear them. Leave a comment below or send me message about it on Twitter.
Recently, I discovered the Better Worlds series, a science fiction anthology of short stories and films about hope that was published at The Verge two years ago. This is the fourth story from this anthology I've covered here, and I will eventually blog about all of them.
There are mild spoilers in this post. 
Monsters Come Howling in Their Season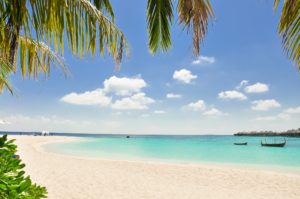 Cadwell Turnbull's "Monsters Come Howling in Their Season" was about how St. Thomas integrated an AI to defend itself against hurricane seasons that had been growing more violent over the years thanks to climate change. 
Like many of the other stories in my Hopeful Science Fiction series, this might not sound like a particularly hopeful place to begin. Keep reading.
The characters in this tale were ordinary, mostly working class people who pooled their resources together for the greater good. I love seeing this perspective in the science fiction genre. There's something heartwarming about finding out how characters who aren't wealthy or powerful protect their community from climate change.
Some of the most compelling scenes were the ones that described how the AI was designed to function, especially once it became too complex even for programmers to fully understand. It truly had everyone's best intentions in mind.
Technology might have caused climate change, but it was also a force for a lot of good in this world. That is such a refreshing change for this genre.
I also appreciated the way the characters' emotional reactions to hurricane season were portrayed. Violent storms like that are dangerous as Dr. Stevens and her community were far too aware of already. The act of finding hope for people whose lives had been turned upside down by hurricanes that happened before the AI was developed only made these changes in their lives more poignant.
As complete as it story felt in and of itself, I wished it could have been expanded into a full-length novel. There was so much more I wanted to know about the characters and the artificial intelligence they'd created to protect and provide for them during hurricane season.
Maybe someday we'll get that sequel. In the meantime, this was such a soothing thing to read.