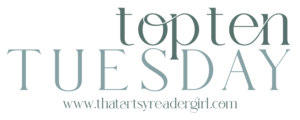 Hosted by That Artsy Reader Girl
I'm tweaking this week's prompt a little bit so I can take a meta approach to the topic. Heroines come in all shapes and sizes, of course, but the reader's expectations of how she should behave probably wouldn't be the same in the historical romance genre as in a contemporary horror novel or a cozy mystery set on a lunar space station 500 years in the future.
With that being said, here are some character traits I love to see in heroines across many different genres and settings.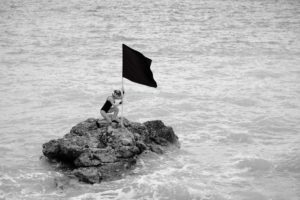 1. Healthy Boundaries
Here in North America, girls and women tend to be socialized to be peacemakers and endlessly accommodating to other people's needs and wishes.  This can encourage some of us to have trouble setting and recognizing appropriate boundaries, so I love seeing examples of characters who can both set boundaries and respect other people's limits, too.
2. Meaningful Flaws 
No one is perfect. I like it when heroines have flaws that make a meaningful difference to the plot and to their daily lives. That is to say, I prefer realistic protagonists who procrastinate too much, or who have a bad temper, or who give too much unsolicited advice (or what have you) over ones whose biggest problem is that they're a clumsy dancer but are otherwise pretty perfect.
3. Common Sense and Street Smarts
I  prefer heroines who remain aware of their surroundings and take reasonable precautions before rushing into an unknown situation. It's one thing to be caught off guard after doing everything right but quite another for a heroine (or a hero) to ignore multiple red flags for the sake of plot development.
4. Frugal 
As much fun as it can be to read about characters with limitless budgets, I find it easier to relate to the ones who know that they only have so much money to last until the end of the month. There's something comforting about seeing characters juggle bills and figure out how to afford what they need when the plot requires it.
5. Calm and Quiet
This is not to say I expect characters to behave this way all of the time, only that I think we need more characters who have easygoing personalities and aren't the life of the party. Think of all of the interesting things that happen in the corners of a room and out of the attention range of the loudest and flashiest partygoers. There are so many folks hanging out quietly on the perimeter who are worth getting to know, and I'd love to have more stories about their lives.