After publishing a similar list for characters who would have made great moms in a Saturday Seven post last month, I simply had to repeat the idea for male characters now that Father's Day is nearly here.  If the Saturday Seven meme was still around, this is what I would have written for it for this week.
Like I said last month, in no way do I think having kids is the right decision for every person, fictional or otherwise. I'm happily childfree myself, but I still wonder how the lives of these characters would have changed if they could have become fathers.
Some of the people on this list died before they were old enough to have children. Others simply never found the right time to become a dad. All of them would have been good at it if the circumstances in their lives had been different, though.
1. Fred Weasley from the Harry Potter series.
Fred and his twin brother George provided a lot of the comic relief in J.K. Rowling's Harry Potter stories. They were intelligent, mischievous and energetic teens who embraced the playful side of life.
While their antics irritated Professor McGonagall and many of the other adults in their lives at times, I think a grown-up version of Fred would have made an excellent father. He spent his entire lifetime soaking up every bit of joy he could find in the world.
Any child would have been lucky to grow up with such a positive role model in life, especially if they inherited his rambunctious and needed to be shown how to use that energy without annoying the more proper members of wizarding society too much.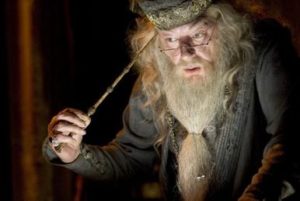 2. Albus Dumbledore from the Harry Potter series.
Wizards in the Potterverse generally live much longer than humans do. Dumbledore seemed to spend most of his adulthood focusing on his career. I completely understand why someone would want to do that, but a small part of me does wonder what his life would have been like if he'd found a nice man to settle down with and raise a few children.
If he could protect and help to educate hundreds of teenagers at work for all of the years he was at Hogwarts, I'd like to think he'd be just as patient with a few baby wizards at home.
3. Gandalf from Lord of the Rings.
One of the things I occasionally like to do when my spouse is in a quiet mood is ask him questions about parts of classic science fiction and fantasy novels that were never really explained by the original authors.
For example, I spent lost of time talking to him about the Ents in J.R.R. Tolkien's Lord of the Rings series this past spring and winter. Where did the Entwives go? Will the Ents ever find them again? How did Ents reproduce? When did or will the last Ent die? The more I thought about this species, the more questions I had about all of the parts of their lives that weren't revealed by the plot.
My newest obsession with this series these days has to do with the wizards. There were so few of them that I never got a strong sense of how their society worked when they weren't fighting against Sauron. The legends about them made them seem bigger than life. I'm not even entirely sure that a wizard could have a child if he wanted one, but I do think Gandalf would have had the patience and love needed to be a good dad if he could.
I mean, he did come to care about the hobbits quite a bit, and they were about as un-wizard-like as a mortal creature could be.
4. Bilbo Baggins from Lord of the Rings.
Unlike the wizards in this series, I do know for sure that hobbits could reproduce. They didn't seem to do it as often as humans do on average, but I think Bilbo would have made a good dad if he'd been one of the members of his people who decided to go down that route.
He loved food, music, and dancing. Storytelling was important to him, too. I've never met a child who didn't find happiness in at least one of those activities, especially if their parents raise them to enjoy the simple things in life.
Also, just think of all of the stories he could tell his children about his adventures traveling to and back from the Lonely Mountain.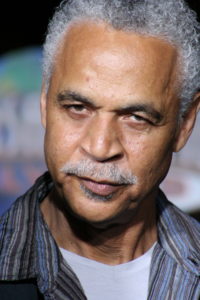 5. Shepherd Book from the Firefly television show and graphic novels.
For those of you who aren't familiar with Firefly, it followed the motley crew of a space ship whose members included a sex worker, fugitives, former soldiers from a failed revolution, and other folks who lived on the margins of society.  The cargo they shipped was often stolen or illegal.
Yet they also had a Shepherd – or what we'd call a pastor – travelling with them. He lived with people whose values were radically different from his own, and he loved them all the same.
If every father had the same sort of unconditional love and acceptance for his children, our world would be a far better place.
6. Jonas from Lois Lowry's The Giver.
The concept of parenthood – and marriage, for that matter –  in this universe wasn't the same as you or I think of it. Jonas was born into a highly regimented society where your spouse would be selected for you based on your personalities and interests. When a couple felt ready to become parents, they applied to a committee for a baby.
The members of this society who created the children were never the same ones who raised them. Once a year, all of the healthy babies born over the last twelve months would be given to families who had been waiting for an infant. It was a cold, efficient process that I only wish had been explained in greater detail.
Due to all of this, it came as a surprise to me to see just how paternal Jonas was as a 12-year-old boy. His family was temporarily assigned to care an infant whose fate was still up in the air, and Jonas bonded with that baby quickly.
7. Captain Picard from Star Trek: The Next Generation.
(Some of the Star Trek novels were about this character. I say that's enough to count him on this list).
When I first started watching TNG, I wondered if Captain Picard was childfree as opposed to childless. He wasn't the sort of person who would coo over a baby, for example, and he seemed to relish sticking to the same routine each day. His demanding but rewarding job was the focus of his life. There was precious little time for anything else.
There were a few subtle hints about this character's regrets in life later on in the series, though. "The Inner Light" showed him experiencing 40 years of life on a planet that was about to be destroyed by a nova. His four decades of experiences there included him becoming a father and grandfather.
This was a side of Captain Picard I'd never seen before. As confused as he was by how he'd managed to slip away from his current life as the captain of the Enterprise, he genuinely loved his family. Their safety and happiness meant the world to him. It was in those scenes that I realized just how much this character would have loved to have the chance to raise a child or two of his own if he could meet the right woman who was also willing to let his career take precedence over where they lived and how often they moved.
That's a lot to ask of someone. I understand why no one ever took him up on that offer, but I also think he would have been a doting dad if his circumstances had been different.
Which of your favourite male characters do you wish could have had the chance to be someone's father?