A few weeks ago, I blogged about a list of things I could give impromptu speeches on including developing a social media calendar. Several of my readers showed interest in that topic, so this is what I'll be discussing in today's post.
Twitter and Instagram are the social media sites I'll be focusing on since they're the two I use, but rest assured that much of this advice can apply to any social media account you may be managing.
Why Develop a Social Media Calendar?
Why is it important to develop a social media calendar? Well, there are a few reasons why this is a good idea.
One, posting on a schedule helps you to attract new followers and readers. For example, I know that my friend April Munday always tweets about her new weekly post on Sundays.
Two, you can write and schedule content ahead of time if you use one of the many platforms out there that were created for this purpose. While this should probably be a post of its own one day, pre-scheduling posts can come in pretty handy in case of illness, travel, or an Internet outage.
By developing a social media calendar ahead of time, you'll still have something to say even when life reduces how much time and energy you have for coming up with new material.
8 Tips for Developing a Social Media Calendar
Tip #1 Stick to a Schedule
No, developing a social media calendar does not mean that you have to come up with something to share every hour of the day. I generally aim for three tweets set to go out per day.
If I have a post going live that day, the link to it tweeted out first thing in the morning. If not, it might be a funny story from my life or some other lighthearted conversation starter.
A little before lunchtime, I share something like a quote, link to an interesting news article, or photo.
The final tweet is always my question of the day in the afternoon.
Tip #2: Post at High Traffic Times
For Instagram and Twitter, high traffic times seem to be 8-9 am before people start work or school, lunchtime, and about 5-6 pm once they're winding up their days.
Obviously, the precise times will vary depending on which time zone you're in and when your followers are most active. These are only general guidelines to get you started until you've figured out the unique rhythms of your audience.
Tip #3: Mix It Up
Yes, consistency is important, but you don't want to post the exact same sort of material every single day. That can get repetitive after a while.
Here are a few of the many different types of updates you could share:
Quotes
Polls
Questions
Updates
Relevant Articles
Jokes
Photos
Tip #4: Ask Open-Ended Questions
Ask "what is your favourite colour?" rather than "do you prefer purple or yellow?" It leaves room for improvisation and for answers you might never have expected to receive.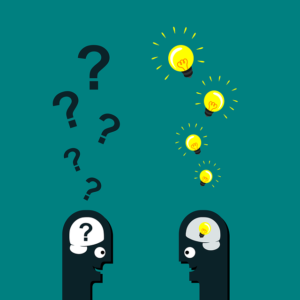 Tip #5: Keep a File of Ideas
I kid you not, I have a file of stuff to share on social media that stretches out through summer of 2021. It's organized by month for this year and season for 2021. Some of it is season or holiday-specific. Other ideas are simply things I've jotted down but haven't yet used.
Each month I look through the material that I've already gathered for that time period and decide what to share and when.
Tip #6: Check Idea-Generating Places Regularly
Obviously, idea-generating places are going to vary quite a bit from one person to the next depending on the topics you plan to post about.
I generally discuss sci-fi/fantasy, mindfulness, food, fitness, and all sorts of random bookish stuff, so the following sites give me plenty of material to work with:
The Quotes, Discussions, Events, and New Releases sections of Goodreads
And relevant subreddits like:
If I find something in February that would be perfect for a Halloween post, I'll squirrel it away in my ideas folder until then. It's a great way to make sure I'll have things to share weeks or months from now.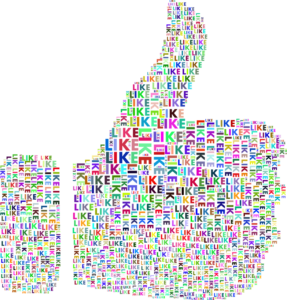 Tip #7: Engage with Your Followers
As far as more immediate ideas, talking to your followers can be a good way to come up with them.
This really should go without saying, but if someone asks a question on your site or social media page, answer it if at all possible!
Not only is it good for your brand and reputation, I've gotten ideas for future tweets, blog posts, and stories from interactions with folks online.
Tip #8: Keep Experimenting
One of the things I love about developing and cultivating a social media calendar is how often it can be improved upon. What worked last month might not be as effective now. There is always room to try something new and see if it works better.
If you've developed a social media calendar, what other tips would you give?