Hosted by Long and Short Reviews.
Click here to read everyone else's replies to this week's question and here to see the full list of topics for the year.
I could give impromptu speeches on any of these topics.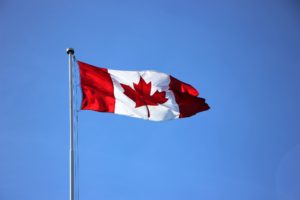 Navigating the Canadian Immigration System. I'd discuss everything from filling out the many pages of paperwork for it, to adjusting to Canadian culture, to how long it took me to go through each stage of the process.
Thriving with Food and Environmental Allergies. I'd probably focus on travelling with allergies in particular as that's something that took me the longest amount of time to adjust to.
Writing a Fair, Honest Review. There is skill involved in reviewing a book, film, or other piece of media in such a way that readers have a clear understanding what did and didn't work for you. Their opinions of it may or may not be the same, but they should at least know exactly why you gave it the rating that you did.
Developing a Social Media Calendar. Keeping an audience's attention is also a skill. I love the challenge of figuring out what they respond best to.