As I mentioned last week, there are certain authors and genres I've never been able to become a fan of no matter how many times I try to like them.
It simply isn't possible to write, draw, film, or sing something that's going to appeal to every single person who stumbles across it. My thoughts on this topic were too complicated to condense for last week's post, so I'm going to discuss them with you this week instead.
Some themes, plot twists, or tropes will appeal to one reader but will repel the next person who attempts to read them. This is completely normal, and it says nothing about the quality of the writing itself. It all boils down to the subjective nature of art and storytelling.
Subjectivity and Literature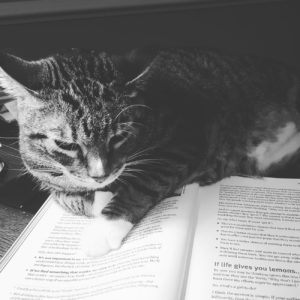 To give you a concrete example of what I'm talking about, let's go back to when I was in high school. My eleventh grade English teacher was a kind, generous woman who regularly allowed her students borrow books from her if we wanted something to read for the sheer joy of it.
When she noticed me reading a scary Stephen King story one week and a collection of Langston Hughes poems the next, she smiled and say she was glad to see a student of hers readings such a wide variety of stuff.
She taught her students a lot about literature in general. The authors she assigned us to study were from a wide range of eras and movements. I enjoyed all of them at least a little bit with one glaring exception: The Great Gatsby by F. Scott Fitzgerald.
By the time I finished the first scene of it, I began counting down the days until we finished the last chapter and moved onto literally anything else in the entire world. I honestly would have preferred to read the phone book by the time we were halfway through that story because there was nothing about it that I found at all enjoyable. The characters were vain, selfish, and materialistic from what I observed. If anything interesting ever happened to them, the horrendously slow pacing made it hard for me to tell when those scenes were occurring.
I've never been able to get into F. Scott Fitzgerald's catalogue even as an adult reader who no longer has to remember anything about what I've read for a future pop quiz. Obviously, there are plenty of people who disagree with me here, and I'm glad that they're able to get something out of his writing. The fact that it doesn't speak to me in no way means that it isn't worth reading.
He simply isn't the kind of storyteller that I'm drawn to. Something tells me that my teacher would have understood this if it had been socially acceptable for me to tell her how much I disliked that unit. As it was, I stayed perfectly polite and never brought up the subject. She might have privately had a list of authors she wasn't a fan of as well!
Subjectivity and Art
The subjective nature of these things isn't limited to literature, either.
One of the biggest reasons why I love going to art museums, shows, galleries, and other creative spaces with a small group of like-minded people has to do with how interesting it is to see how different folks respond to the same painting, sculpture, or other creative work.
When it comes to photography, I like whimsical, thought-provoking pieces like the shot of two toy robots on the right side of this post. Their glowing eyes make it easy to imagine that they're somehow at least slightly aware of their surroundings.
There are so many different ways to interpret a photo like this one. Sometimes when I'm sitting quietly somewhere this is exactly the sort of thing I think about.
My taste in paintings is nothing like my preferences for photography. Hyperrealism fascinated me long before I had any idea that there was a name for this movement or that multiple painters have figured out how to paint scenes so realistic that I genuinely feel like I could walk into them and never notice I was in a painting at all. It was a style of painting I was pleasantly surprised to see on occasion, and I only grew to love it more once I figured out what it was called and that many different artists have explored it over the years.
Of course, not everyone is going to agree with me on either of these points. There are people out there who don't connect with the pieces that speak to me at all just like I have been known to have trouble understanding other, most abstract types of art.
Subjectivity and Music
Have you ever noticed how difficult it is to get a group of people to agree on what a good song should sound like even after you've sorted out objective criteria like the quality of the singer's voice or whether or not they're singing on key?
I know plenty of folks who have incredibly strong opinions on this topic. Some of them even refuse to listen to certain artists or entire genres of music altogether because of how firmly they've made up their minds about what they do and don't enjoy.
Yes, I've done this, too. There was a long period of time when I didn't think I liked any form of country music at all. It was only after being exposed to many different types of it that I realized there were a small number of country artists that I actually did enjoy quite a bit.
There's Something for Everyone
While nothing is going to appeal to everyone, there is something out there for everyone.
I don't know about you, but I find that freeing.
It's okay not to like something. Someone else out there loves it.
On the flip side, you'll find plenty of books and other creative works that you do love if you keep searching for the things that speak to you.
What have you read, watched, or listened to that you've never been able to enjoy? What creative works have you tried and been surprised by how much you loved them?