Hosted by Long and Short Reviews.
Welcome to the very first Wednesday Weekly Blogging Challenge! Today's topic is books that need a prequel. I hope my readers will click the link above and see how everyone else responded to this prompt, too.
Lately, I've been discovering prequels to all sorts of books that I spent ages wishing would have such a thing, so this post won't be as long as it would be if I'd written it a year or two ago. For example, I recently read Sarah McCoy's "Marilla of Green Gables,"  a prequel to L.M. Montgomery's "Anne of Green Gables." Last year I read "Caroline: Little House, Revisited" by Sarah Miller and saw Laura Ingalls Wilder's early childhood from her mother's point of view. (If you liked those series and haven't already read the prequels to them, I highly recommend checking them out. They were both excellent reads).
Those experiences give me hope that everything I discuss today has a chance of actually having a prequel written for it someday. My fingers are crossed that this will happen.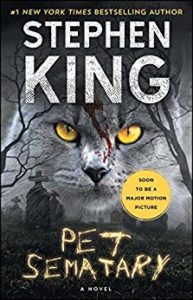 Stephen King's "Pet Sematary."
For anyone who doesn't already know the premise of this book, it was about a young family who unknowingly moved next door to a cemetery that brought anyone who was buried in it back to life. The trouble was, the people and animals who were reanimated in it weren't their usual selves after that experience. They came back violent…or worse.
There were so many unanswered questions about this graveyard and the folks who had used it. Admittedly, I'm probably way more cautious about unexplained phenomenon than many people, but when I read this I really wondered why the people who knew about how dangerous it was didn't work harder to warn newcomers and, I don't know, prevent anything from being buried there. Did the cemetery somehow negatively influence your critical thinking and survival skills, too? I want answers!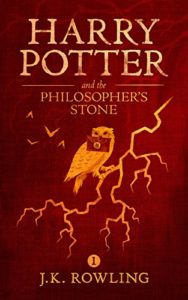 J.K. Rowling's Harry Potter Series
What I'd love to see J.K. Rowling do is go back to when ancient wizards and witches first realized that they had special powers. Wouldn't it be cool to see how wizarding society was first formed back when the general human population was much smaller than it currently is today?
Maybe it would be set in Africa tens of thousands of years ago when all of our ancestors still lived there. Then again, maybe magical characters in that universe didn't actually have the resources to live separately from muggles until we invented agriculture and cities and could support much larger populations. What do you all think?
Robert Kirkman's "The Walking Dead" graphic novels
I haven't been keeping up with the latest issues of these graphic novels, but from what I've read the creator has no interest in explaining how the walkers (what we would call zombies) in this universe came to be or how they took over the world so quickly while Rick Grimes, the main character, was in a coma for a few weeks after an accident.
This is something I've thought about a lot over the years, so not having answers for it vexes me. It sure seems like more people would have realized early on that walker bites would turn you into a walker, too.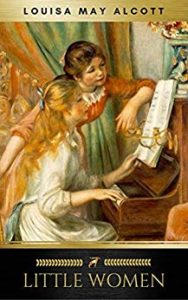 Little Women by Louisa May Alcott
I'd sure like to know what Mr and Mrs. March's childhoods were like, how they met, and what it was like for them to have four daughters in five years. That many babies in such a short period of time is a lot of work! I have a relative who had a similar age spread for their children, but they raised their brood with all of the benefits of modern society like disposable diapers, antibiotics, and kid-friendly TV programs for when one of the parents needed a few minutes to relax.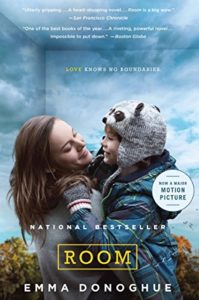 Room by Emma Donoghue 
 I'd sure love to read a prequel to this book told from the perspective of someone who knew why the antagonist kidnapped and imprisoned the main character's mother for so many years in the first place. This wasn't something that was addressed in Room since the narrator was a young, innocent kid who didn't realize how bizarre his life was, but it is something I've wondered about ever since I finished reading it.
How about you? Which books do you want prequels for?