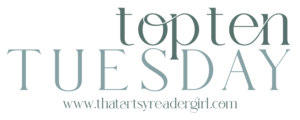 Hosted by That Artsy Reader Girl
I can't say that I think about audiobook narrators too much when I'm listening to stories. So long as I can understand what they're saying and they inflect appropriate emotions into a scene, I can adjust to just about any reading style.
It's sort of like listening to someone tell a story. The way they tell it might be a little (or even very) different from how I'd do it, but that's a good thing.
These discussions are often better when people do have strong opinions on the matter, so my fingers are crossed that some of you are much more opinionated on the matter.
Here are a few audiobook narrators I think it would be cool to listen to.
1) The Author Themself 
They know exactly how that scene unfolded in their mind, so that might give the author an advantage when it comes to reading the audiobook and emphasizing (or not emphasizing) certain words.
2) Morgan Freeman 
He has such a distinctive and recognizable voice!
3) Robin Williams (may he Rest in Peace)
What a great narrator he would have been for a children's picture book or a comedic story.
4) Bilingual or Multilingual People
People who can speak two or more languages can sometimes have such memorable insight into the idiosyncrasies of a language. I love listening to their thoughts on  idioms or how best to translate something when the literal translation doesn't quite work for whatever reason.
5) Patrick Stewart
I could listen to him speak for hours.
6) James Earl Jones 
I find his voice so soothing.
I wasn't expecting this list to have so many men on it. Who are your favourite famous women out there who have amazing speaking voices?