Hosted by That Artsy Reader Girl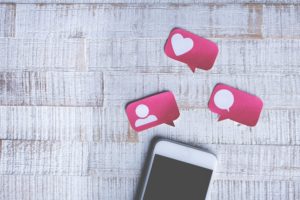 My first impression of this week's prompt was that it would be an easy one. It turned out to be trickier than I assumed. In my experience, some people misinterpret social media as a place to sell books or draw traffic to one's latest blog post.
While I love seeing what authors have recently created, having a fun social media account requires effort, creativity, and, most importantly, regularly engaging with your followers. All of the authors I'm about to share do just that. I'd recommend checking out their creative, thought-provoking status updates regardless of what your personal feelings are about poetry, horror, science fiction, or any of the other genres they represent.
This post is divided into two sections: Twitter and Instagram.
Twitter
As N.K.'s pinned tweet says:
Please be advised that I only talk here about writing-related topics, which means just politics, media, science, food, charity, cartoons, volcanoes, gardening, space, cats, health care, cats, fanfic, Afrofuturist music, human nature, video gam
And, honestly, that's only the tip of the iceberg. Her Twitter feed is filled with interesting stuff from a wide range of topics.
Chuck is one of the funniest people I follow on Twitter. His timeline is filled with the sorts of random thoughts that most people don't speak aloud.
Nnedi's cat is adorable, and her tweets about the Coronavirus are on point.
Stephen is like that cool uncle everyone hopes will show up at the next family reunion. You never quite know what he's going to say, but you know it will always be worth listening to.
Instagram
Rupi's poetry melds perfectly with the Instagram aesthetic.
Danez's feed is such an eclectic mixture of poetry, writing, selfies, and random pictures from his life.