Hosted by That Artsy Reader Girl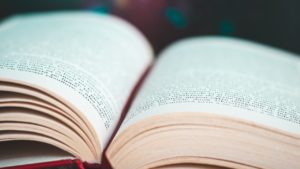 I was the sort of kid who ignored age recommendations and read everything that grabbed my interest, so this week's prompt was a little tricky for me. In the end, I decided to narrow this down to young adult books published in the last decade or so that I would have loved as a kid.
Of course I can read them as an adult, too, but I think they would have been even more meaningful to me if I were still a kid or teenager. Some of my answers have to do with the desire to read about characters like me in some way, and I've noted which ones fit into this category. Everything else simply seemed like it was a great story!
It will be interesting to see how all of you interpreted this prompt!
1. Fangirl by Rainbow Rowell
2. Hot Dog Girl by Jennifer Dugan
3. Starfish by Akemi Dawn Bowman
4. Everything, Everything by Nicola Yoon
I have a food allergy, too, and would have loved to read about a protagonist who understood what it was like to have to watch what she ate so carefully. That can be a lonely experience when you're a teenager and everyone else can eat whatever they wish (or so it seems at that age).
5. Timekeeper by Tara Sim
I would have loved this paranormal LGBTQ+ tale. It was rare for me to find books about non-heterosexual characters back in the day. Once again, representation matters!
6. The Poet X by Elizabeth Acevedo
7. Love, Hate and Other Filters by Samira Ahmad
8. Want by Cindy Pon
9. Dread Nation by Justina Ireland
10. The Star-Touched Queen by Roshani Chokshi