Hosted by That Artsy Reader Girl
I feel like I talk about the same books every time a topic like this one comes up.
Did any of you have the same reaction to this prompt?
I'm going to do my best to only mention books I haven't gushed about a dozen times before, so this will be a pretty eclectic list that doesn't mention science fiction and fantasy (my favourite genres) at all.
Let's dig into it.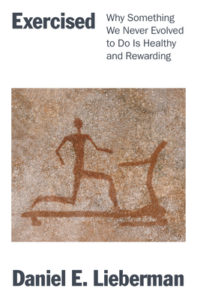 1. Exercised: Why Something We Never Evolved to Do Is Healthy and Rewarding by Dan Lieberman
Why: There is so much conflicting information out there about diet, exercise, and living a healthy lifestyle. I relish the opportunity to read the latest scientific theories on this topics, especially as it pertains to how humans lived back when all of our ancestors were hunter-gatherers.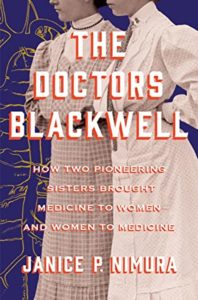 2. The Doctors Blackwell: How Two Pioneering Sisters Brought Medicine to Women and Women to Medicine by Janice P. Nimura
Why: There's something to be said for reading about trailblazers and the obstacles they faced. I was saddened by the crushing sexism they faced and amazed by how much their persistence permanently changed not only the face of medicine but what people expected from their doctors.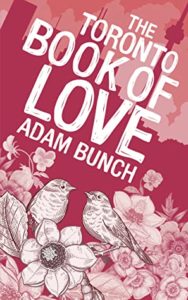 3. The Toronto Book of Love by Adam Bunch
Why: It's fascinating to see how so many things related to love, marriage, infidelity, and courtship are influenced by one's culture and historical era. These are also topics that generally aren't discussed in history books.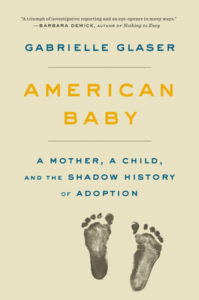 4. American Baby: A Mother, a Child, and the Shadow History of Adoption by Gabrielle Glaser
Why: The subject of this book was teenager who was forced to  place her baby for adoption in the 1960s because she was young and unmarried. It was a traumatic event for both her and her baby. Many non-fiction books about this topic are unflappably cheerful and positive. I think it's important to also read about how unethical adoptions have happened so that adoption agencies and society will hopefully never make the same mistakes again in the future.
5. A Funny Kind of Paradise by Jo Owens
Why: There are so few books out there written from the perspective of a character who is living in a nursing home or other institutional setting. We need more of them if you ask me!
6. The Book of the Earthworm by Sally Coulthard
Why: I love reading about the latest scientific discoveries about mundane things like earthworms. It's neat to think that we still have a lot to learn about what's happening right below our own feet.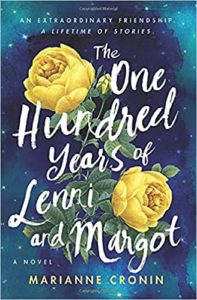 7. The One Hundred Years of Lenni and Margot by Marianne Cronin
Why: Intergenerational friendships are beautiful things. While most of my friends are roughly the same age that I am, it's delightful to occasionally meet someone much older or younger than you are and immediately click with them. I believe we can all learn a lot from being open to befriending folks in completely different stages of life when the opportunity arises. Some friendships were simply meant to be in my opinion. Reading about them is almost as wonderful as experiencing them in real life.
That's as many books as I was able to come up with! I look forward to reading your responses to this week's prompt.