Hosted by That Artsy Reader Girl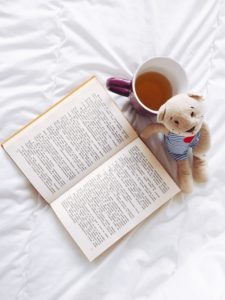 This week's list might seem a little out of character for my reading habits. I jump around a lot in various genres, but the vast majority of the books I read were written in the last thirty to forty years.
(Do book published in 1980-1990 count as contemporary or historical? I have no idea!)
With that being said, there have been some classic novels like Jane Eyre that I loved reading.
So I'm always theoretically open to reading more classics….it's just rare for me to actually be in the mood to adapt to the sometimes wordy writing styles from past decades and centuries.
Now I don't even remember why I was interested in these specific titles, but they're still on my TBR list.
1. A Tale of Two Cities by Charles Dickins
2. Don Quixote by Miguel de Cervantes Saavedra
3. The Picture of Dorian Gray by Oscar Wilde
4. Les Misérables by Victor Hugo
5. The Woman in White by Wilkie Collins
6. A Streetcar Named Desire by Tennessee Williams