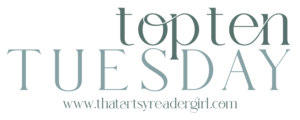 Hosted by That Artsy Reader Girl
This week's prompt was "Books I Recommend to Others the Most."
As I don't recommend books to other people very often, this is going to be a pretty short list.
I would normally pick a typical stock photo of a stack of books for this sort of topic, but this drawing of two hedgehogs admiring some balloons made me smile.
A great book recommendation is a gift that you can enjoy over and over again.
Yes, I've blogged about some of these books before on my site. Like I said earlier, I really don't recommend books very often, so there were bound to be repeats here today.
Small Things Like These by Claire Keegan
Why I recommended it: What a beautiful novella this was, especially considering the ugly subjects it dealt with like the terrible stigma single mothers faced in Ireland in previous generations. Some of my favourite scenes were the ones that explored how certain characters pushed back against the assumption that women who had babies out of wedlock were damaged goods or that their children were inferior to children whose parents were married.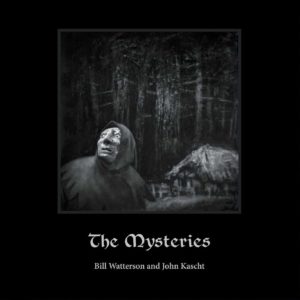 The Mysteries by Bill Watterson
Why I recommended it: This book doesn't come out until October. While I haven't read it yet,  I know so many people who loved the Calvin and Hobbes comic strip that I've been telling them all about Mr. Watterson' new project so they can decide whether they want to read it.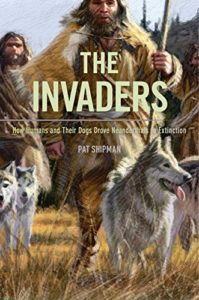 The Invaders: How Humans and Their Dogs Drove Neanderthals to Extinction by Pat Shipman
Why I recommended it: I can't say for sure if Ms. Shipman's theory is correct, but I liked hearing all of her evidence for a much earlier domestication of dogs and how that may have affected both Homo sapiens and Neanderthals.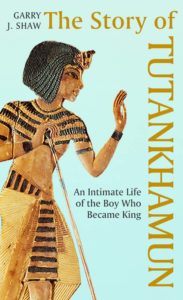 The Story of Tutankhamun: An intimate Life of the Boy Who Became King by Garry J. Shaw
Why I recommended it: I wasn't aware of how many new details about King Tut's life have recently been uncovered. The writing style was plain-spoken and engaging, too, so I felt comfortable recommending this to the people in my life who would have run screaming from anything that even remotely resembled a textbook or other scholarly work.